So I've totally lost it. My knitting Mojo that is. I just have no enthusiasm for my knitting. And I can't bear it. It's awful. I shouldn't really cast on for something new but maybe it'll reginite my interest. So, maybe I'll go upstairs and do a bit of stash diving.. . Let me show you first, my new favourite spot in the house.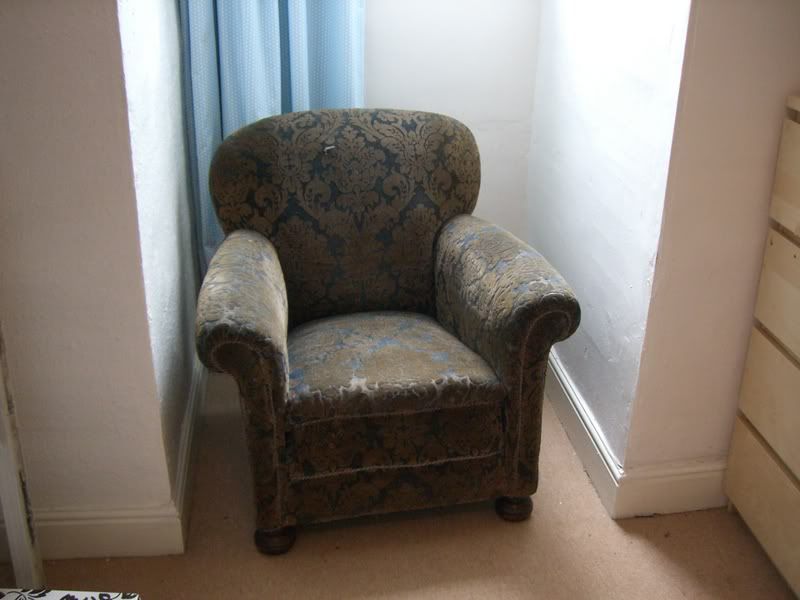 I bought this chair on eBay last week, and it was a relative steal..... It needs some minor repair here and there, but I'll let it off. It is afterall, an authentic and original art deco armchair. I love it. All James could manange was 'It smells like old people's homes', which I think is mightly unfair. It doesn't at all. We also had the whole 'its not chic, it's just shabby' conversation. Not chic, I ask you, how is 1920/30's design not chic? Well, OK, maybe he has a slight point. But I still love it!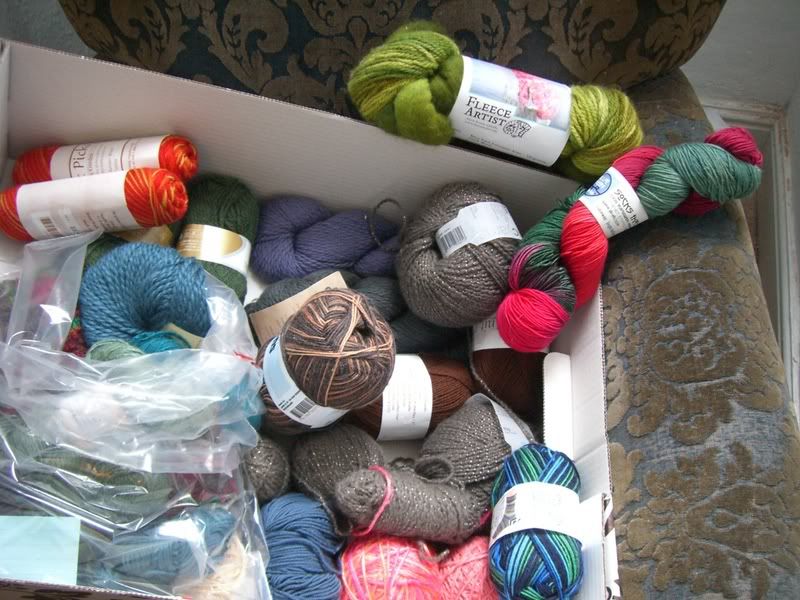 So, here, displayed on said chair is my 'precious' stash. A box of yarn that is reserves for special ocassions. It shall not be swapped, or gifted, or used to knit presents. It is for Me. Most of it was gifted by SPs, or kind swappers, or bought on special trips. See anything in there you like? Yeah, me too. Just not sure what I can use any of it for,
now
. Maybe I'll cast on some simple socks. Yes, maybe I'll do that..... Or maybe I'll just increase my stash tonight at
Posh Yarn
. They update tonight, and I like
everything
on the site.....
I may not have knitting mojo, but my fingers are getting greener.... snap dragon, violas and lobelias. See.....