So. I buckled. I bought some delicious Malabrigo Laceweight. The colour is Holyhock. It's for a scarf for a friend, and it's not really the colour I wanted,
getknitted
had sold out of grey and cream by the time I talked myslef into it. It's a good colour though. And this stuff if SOFT. It is seemingly great value too, at just £6 a hank. Although, I suppose that's just 50g. For soem reason, it seems great value if you get 400yards, but not so much if it's less yardage but the same weight of a bigger gauge yarn. It feels lovely to work with although I worry it will pill. The wise knittyheads have warned me of this. I didn't have a pattern in mind, so I posted on the knittyboards if anyone had any ideas. Loads of great patterns were suggested, many of which I have book marked for later. For some totally unknown reason, I decided to come up with something of my own. This is going to be slow going. If it ever gets finished it will be a miracle.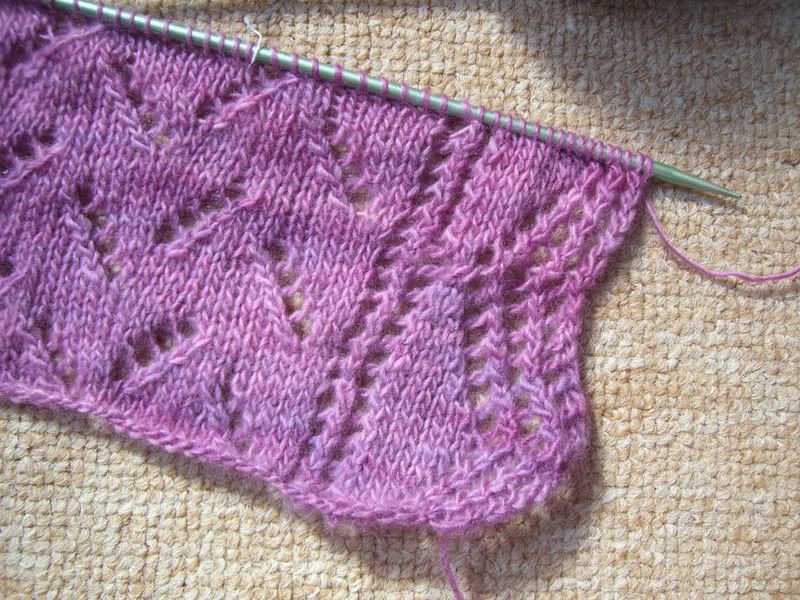 Isn't it funny what you come up with when you sit down with some needles and spare yarn and just 'play'. I'm sure there's some sort of psychological meaning in it.......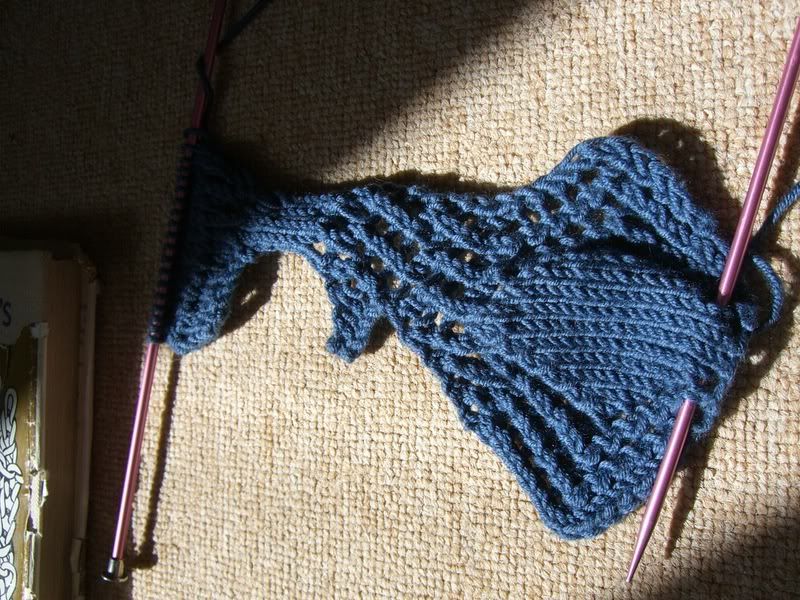 And if any of you were in any doubt that I-like-brown, here is my latest purchase. 10 hanks of DB pure silk, half price in the John Lewis Sale. What to do with it I have NO IDEA. Stroke it. For a long time. I imagine.