Has anyone else seen this in their local John Lewis? Apparently its an exclusive. I just love it! Poor Julia in Nottingham's yarn department didn't know what to say as I gushed at her yesterday! The books and yarns are destributed by Designer Yarns, those behind Noro, DB and Louisa Harding.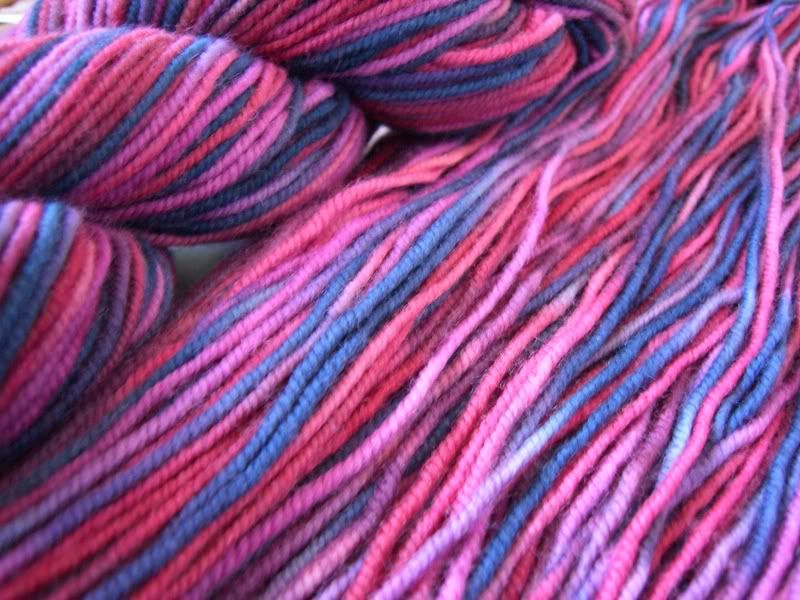 I bought the accompanying book, which is full of
Jane Ellison's
patterns. She does a lot of work with Noro, and I've never really been interested in her designs. Maybe it's that I'm not a big Noro fan. This book is gorgeous. It was £10, but if crammed full of all sorts of stuff. Cardies, jumpers, tanks, hats, some interesting sideways knit gloves, scarves. Lots of patterns. I want to show you some, but the scanner is packed away. I have my heart set on a cotton blend (following your advice Pat!)
fairisle cardy
. Really simple, shown in blues and pinks. The
yarns
include 'Miski' an aran baby llama; 'Sulka', a merino, silk and alpaca blend and 'Cotanani', a cotton and merino blend DK. There is also this beautiul variagated dk merino, called Hacho. In gorgeous shades. I bought some!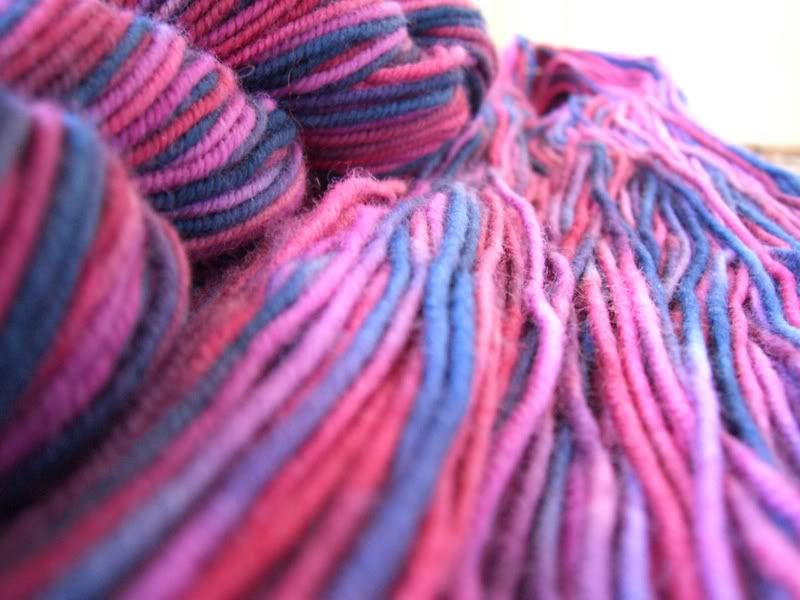 The idea is to support the children looking after alpacas in peru. A percentage (although no-where seems to say exactly what that is...) of each sale goes to building a school, amongst other things.
I think this book is great. This kind of project has a tendancy to be a bit 'earthy' in terms of design, for my taste. But this is great. Some real classic designs with a bit of interesting
fair isle
thrown in. And good for JL for scoring something new and interesting...