Well, today I feel totally spoilt, again! Thank you so much Chocolate Gerbera. Once again you are spot on with your choices. This is a great package, full of really interesting textures. This really cheered me up after I spent yesterday at work saying goodbye to all my colleagues. Strangly it was my supervisor saying 'I'll just say bye for now, I know you'll be back' that got me started!! I walked out of his office and burst into tears. His secretary Sheila just handed me chocolate. Good girl!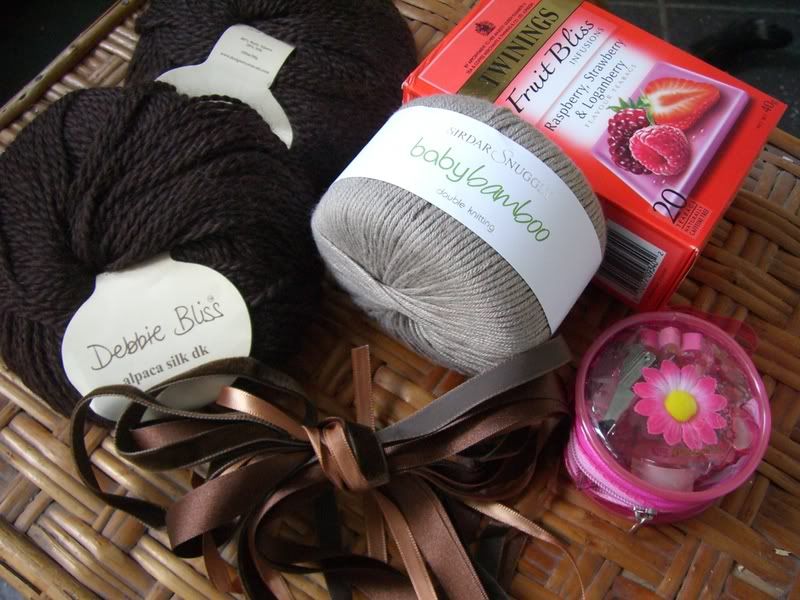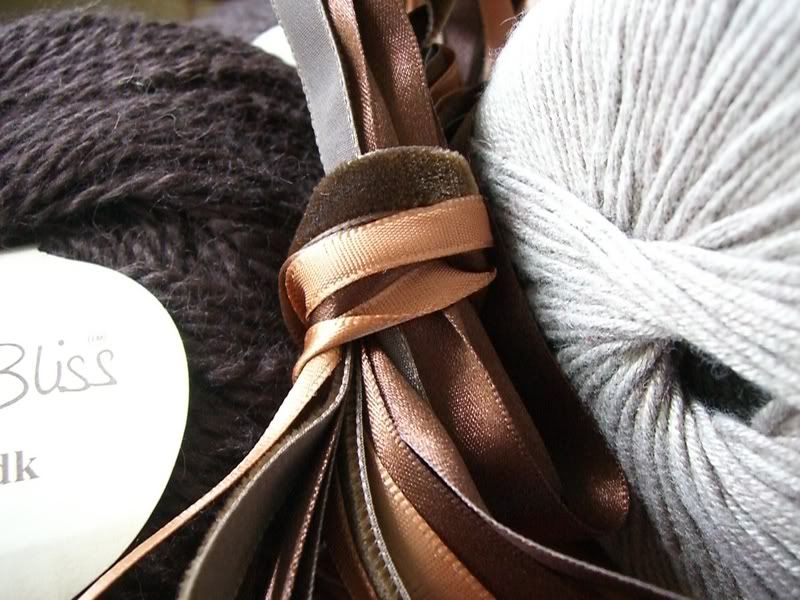 A little package of desk-y items, a stapler (my colleague and I have a joke about me needing to buy one of these - perfect), paper clips, sellotape and a rubber. Awesome. Already packed in my box of desk items to take tomorrow..
A great shoe shaped keyring. Perfect. I love me some shoes. Somehow this got missed of the pic.
A box of great fruity teas, one of my faves. That too is packed for my new office already..
DB Alpaca silk in choclate - this is truely one of my favourite yarns, but I've not tried the DK yet. It seems even softer then the aran.
Sirdar bamboo in a creamy colour. My first go with Bamboo! I have lots friends about to have babies, so this will come in very useful. I feel a hat or booties coming on. It's so soft!
A great selection of brown ribbons. Velvet and satin. Just gorgeous. I love interesting trims.
Thanks so much CG, you really have my colours worked out! And I think I may have worked you out.......