Hi All!
I'm still here! Working so hard I never have time to turn around, and as a result being a bad friend, bad girlfriend, bad horse/cat owner and a non-knitter! Would you believe it I have only been to GetKnitted TWICE since September...... Although in the midst of all this mania I did get a promotion, so in some ways it's all good.
Anyway, here is the most recent, and quite lonely FO. The Eyelet Dress from Baby Knits for Beginners (the BEST baby book in the world). It is for Sarah's new niece, Dorothy Jean. I am so proud with how it has turned out, knitting baby clothes is definately a favourite-near instant gratification and great finishing practise. I converted it to in the round, which, I think made it a little quicker. And clever James even picked the button and the ribbon with just a shopping list from me.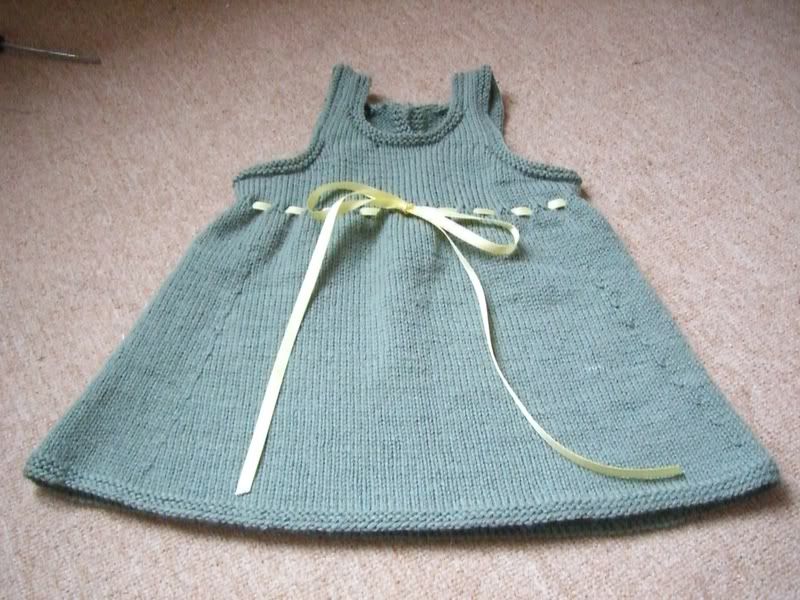 Yarn: Rowan Classic Cash Soft DK
Pattern: Eyelet Baby Dress from baby Knits for Beginners by Debbie Bliss
Size: 3-6 months, 3 and a bit balls
Needles: Various 3.25mm standard circs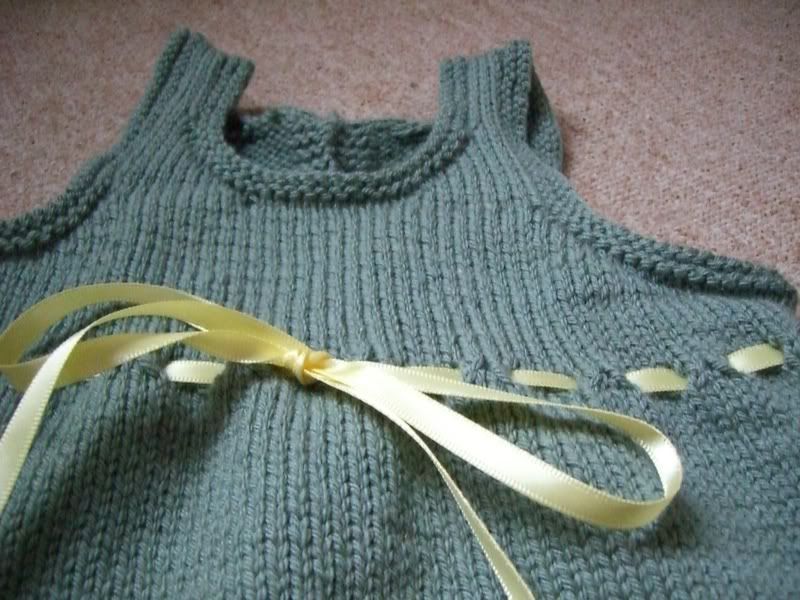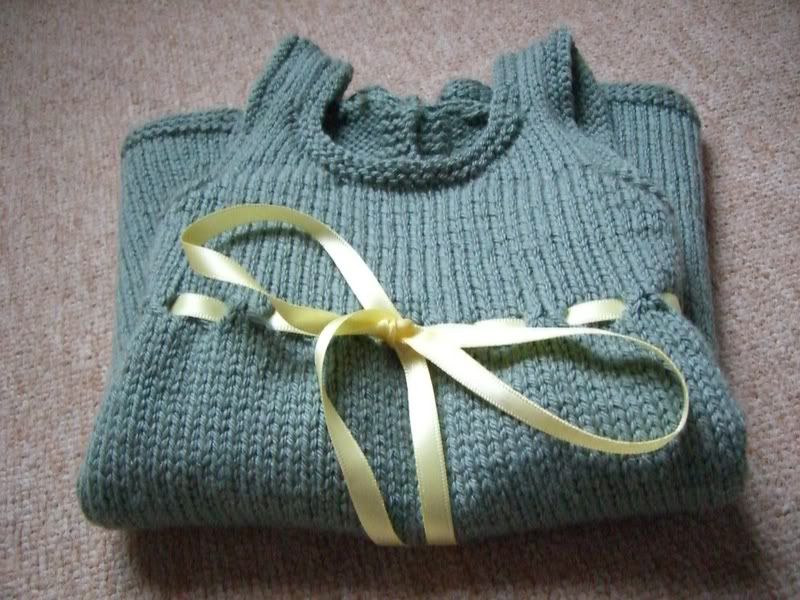 I'm not convinced of the practicality/safety of a ribbon for a small baby, but I guess Annie and Tim can take it out if they feel it's not safe. I hope they like it!