Today I am a spoilt girl. I really am. When we got home from Ireland (pics tomorrow) a flyer was waiting for me to say that a package was waiting at the post office. I went to get it today, and my word it is just amazing. My SP revealed herself as Kristen, aka The Kitchener Bitch.
There were 7 skeins of a
delicious Acrylic/wool blend
from Suss Yarns...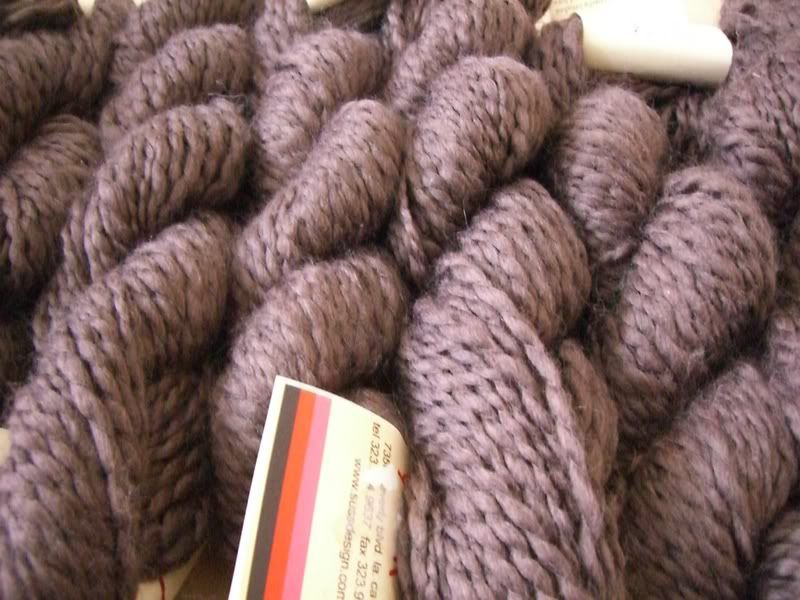 ....Two skeins of
Karabella Mohair
, and two skeins of
Ditto sock yarn
(James has already baggsied it for some socks..)...
..a copy of Knit 1 from vogue, some celestial tea and lots of goodies from Trader Joes. Kristen knows I have a thing for chocolate and peanut butter! There was also some altoids mints (in the car!) and some catnip cat toys. I can't show you them, Daphne and Velma have squirrelled them away!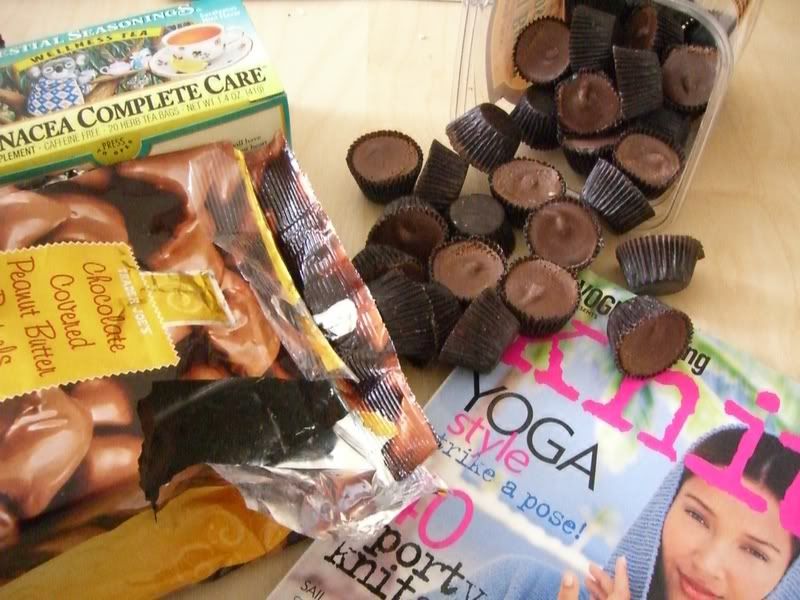 ..and the peice de resistance, two skeins of Lorna's Laces Shepherd Sock in Aslan. My
dream
yarn!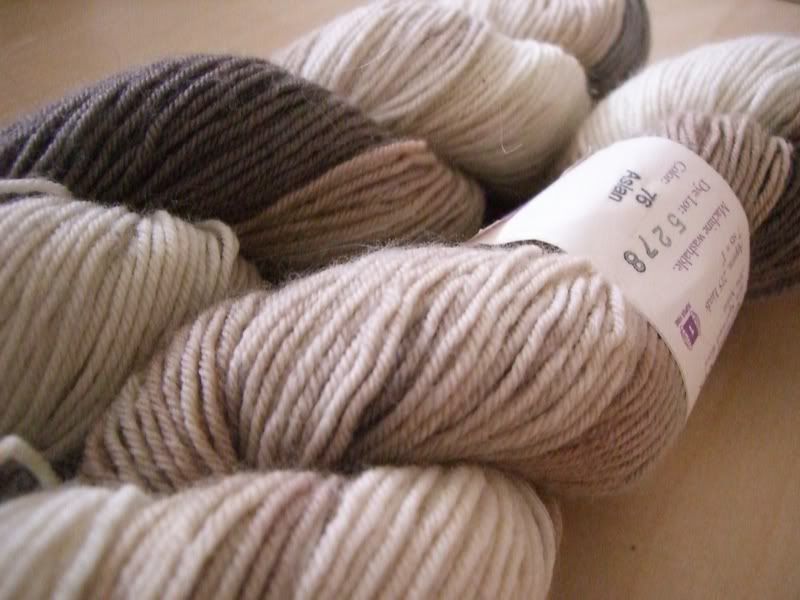 Thank you so much Kristen, this package is so so generous. Way beyond what is expected, you are really really kind. It is a package of yarns and other things that I've just never seen before, so exciting. Kristen has really read my questionnaire and it is all spot on. I hope your SP sent you such lovely things too Kristen!