So, at last here are some photos. This was the first morning, on Barleycove beach, just outside Goleen, where Sheila lives.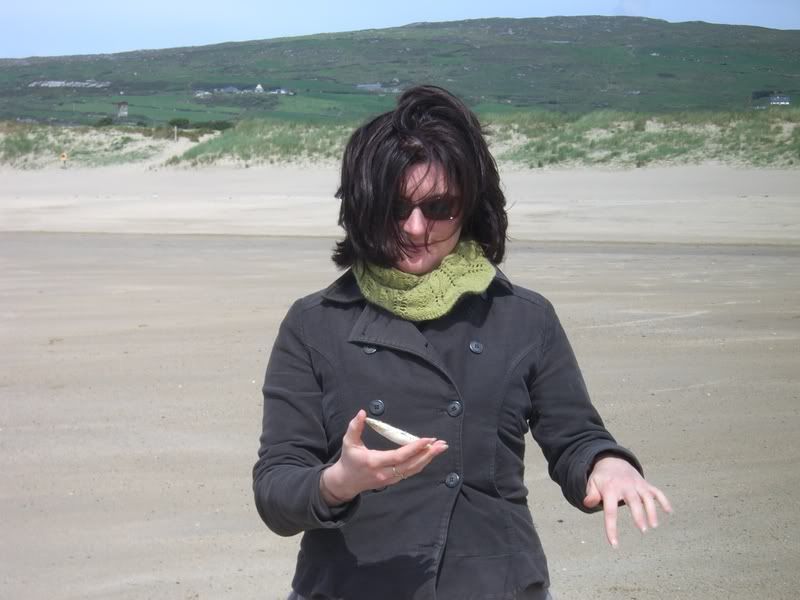 I think you can see James' mum Joan (right) was very pleased to see Sheila.

As I sat knitting in the window, this was my view, out over the Atlantic. Unfortunately yarn shopping oppertunitites are few and far between in Ireland. But I did do some actual knitting. For those of you who are familiar with the Shipping Forcast, in the distance is the Fastnet Lighthouse. We had a clear view from the house, but it's too far off for this pic.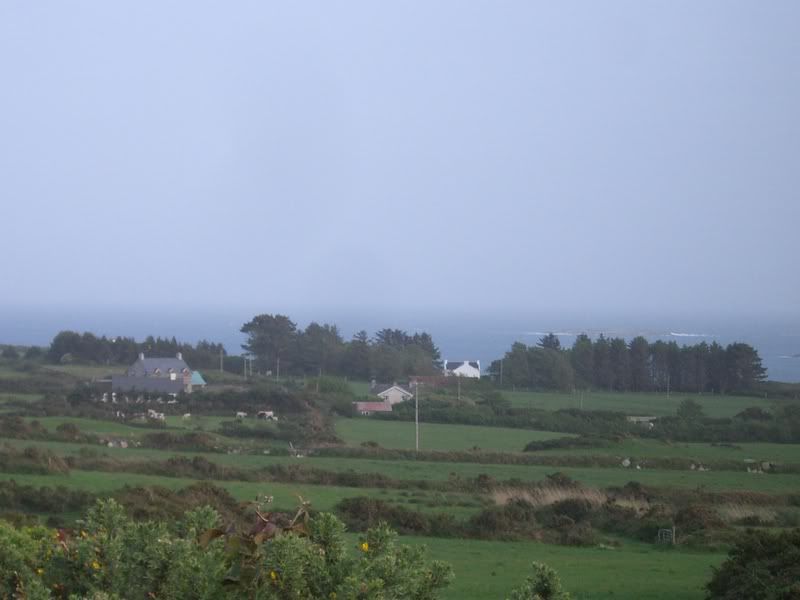 It was lovely to go up and see Elli and Eddie in Galway. They met 5 years ago when Sarah, Elli and I were travelling in Ireland (sorry for the grainy pics!).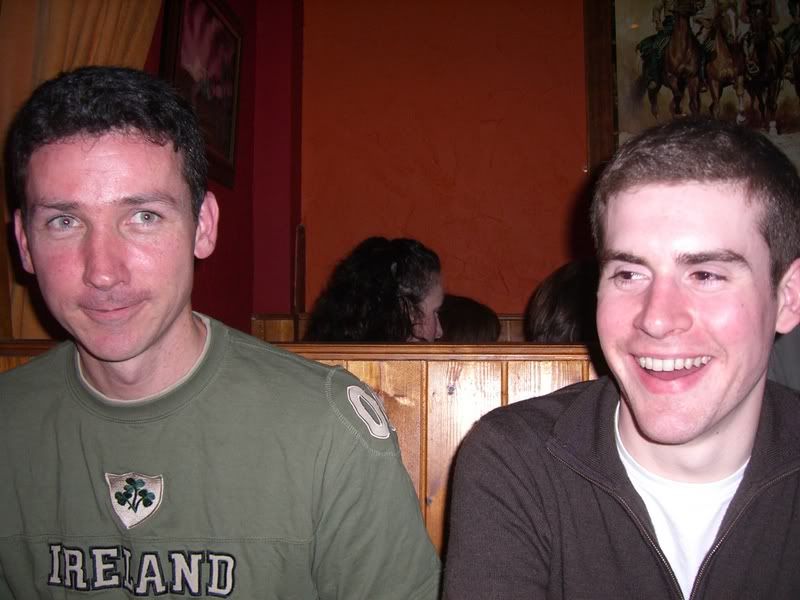 This is my favourite view, just outide Killarney, when we were driving back from Galway.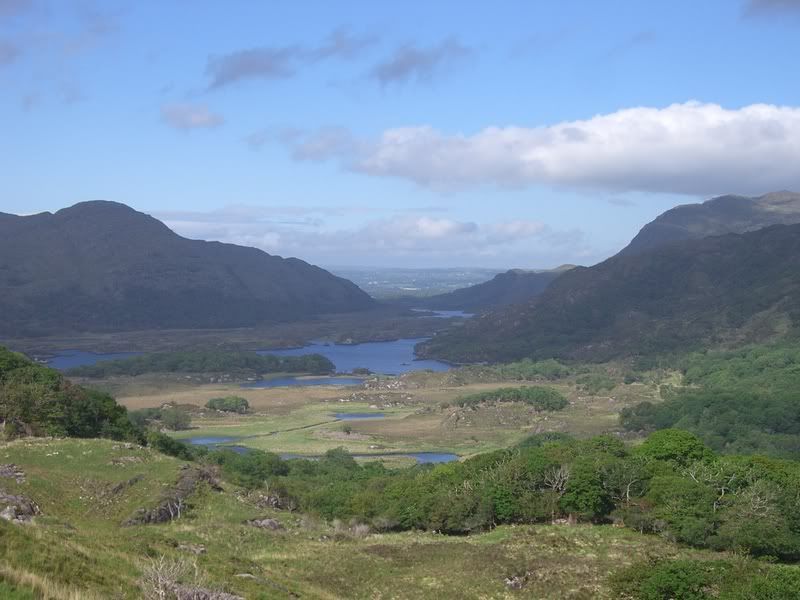 And, I really wish I could have bought this......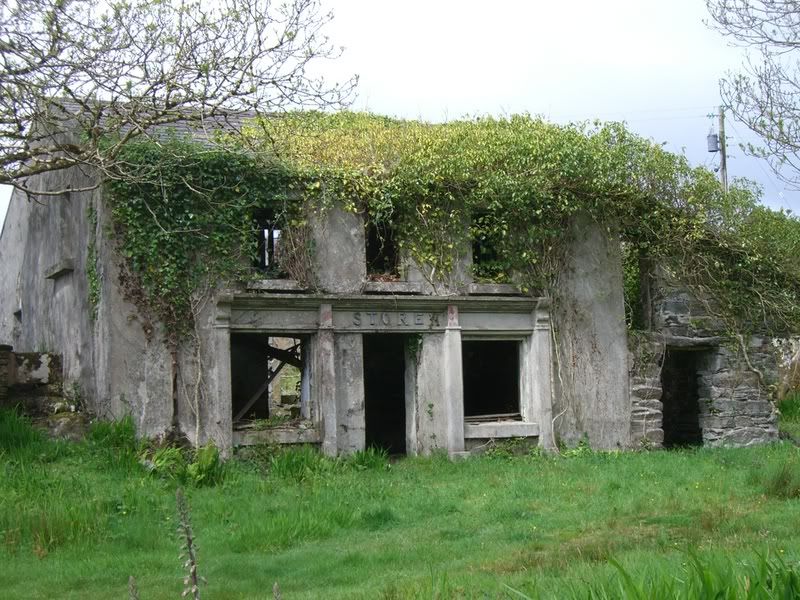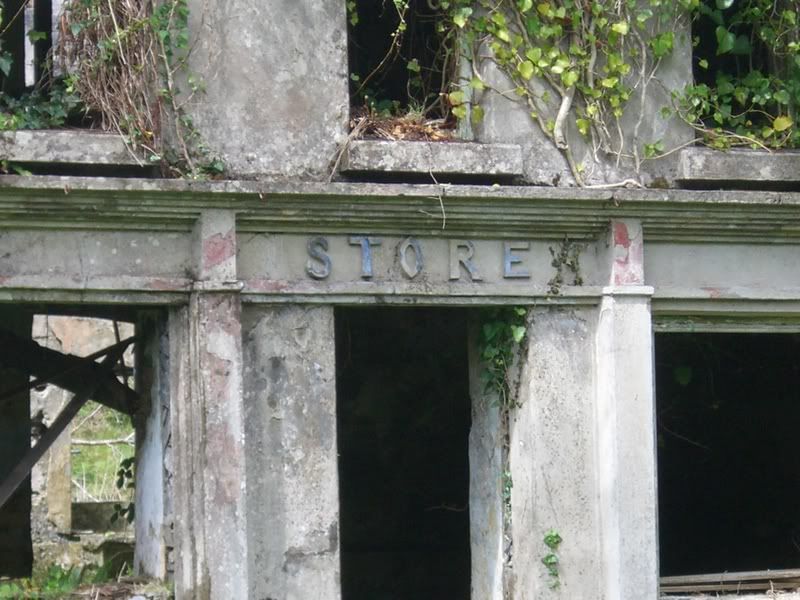 A great trip, as ever, I love Ireland.