Thanks you all for your thoughtful and helpful comments on my last post. No new news but I'll keep you posted. (PS Annie, if we make it to the States, you bet we'll come to Boston!!)
Todays been a bit of a down day, I left the house
very
slowly this morning! Yesterday I went for a meeting with my new employer and colleagues. It was great, I'll tell you about it soon. So I got home, feeling very excited and I think, today, it's dawned on me that I still have lots to do before I can give my new job my full attention. To cheer myself up I made some new cards - you can see them there on the right. I think they came out well.. Off to see John Travolta making a fool of himself in Hairspray tonight with the girls. Should cheer me up no end!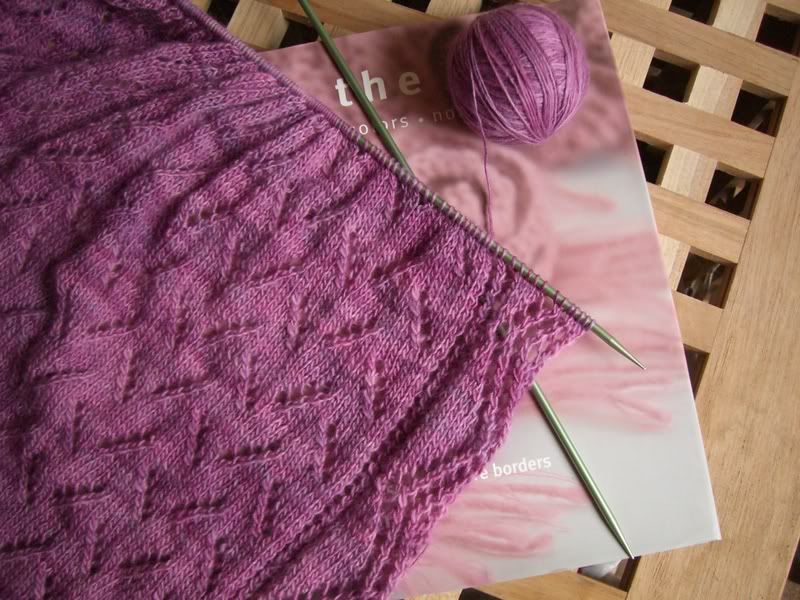 As requested, here are some pics of the shawl. It's not growing quickly (lots wider than I planned), but I like it. It is such a soft, drapey fabric, just yummy.
And, just so you know, cats love gym bags.......