I haven't been doing much crafy stuff this week, a bit of knitting in the evenings, picture of the growing shawl soon. I made this on Tuesday, for my friend Karen, the daughter of a Devon dairy farmer! It's her birthday today. I've also listed one on Etsy.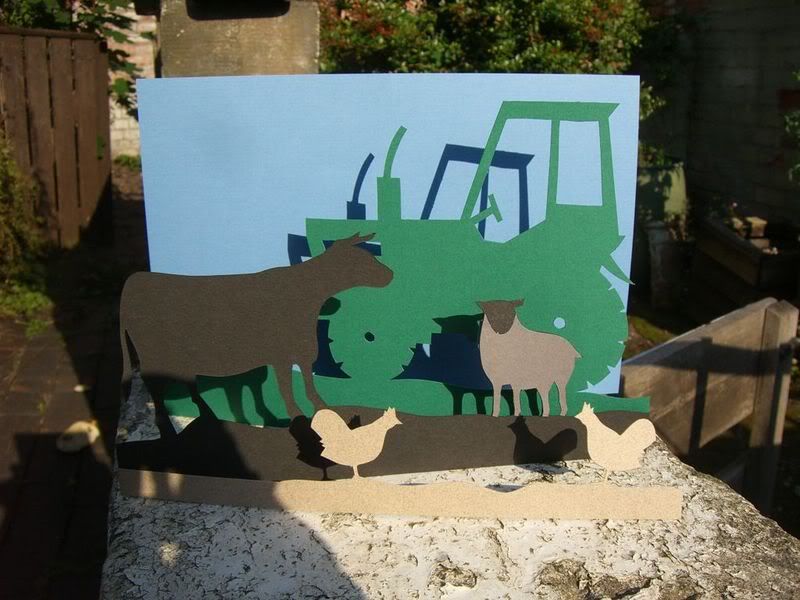 Randomly today, I came across a map of Delaware and Pennsylvania. I was searching for something totally different. And guess what was on it? The town of Nottingham, in Pennsylvania. James and I are half planning a trip to the States next year. A fly-drive-go-where-the-mood-takes-us kinda trip. Maybe we should go to Nottingham, PA. It sounds very different from the original (which as I'm sure you've heard me say is the world's best city!). I suppose there is no reason for them to be at all alike, my Notts is, of course, a big city, not a small town. Nottingham, PA, has less than 5000 people, 99% of which are white (there was also a category for 'Hawaiian', which I don't really get!) unlike the hugely ethnically diverse Nottingham, UK. Only 5% of Nottingham, PA residents are between 18 and 24, whereas in Nottingham UK it's about 25%, thanks to the world's best university! And, look what I could buy in Nottingham PA for the same money as our house??
This beautiful, Victorian farmhouse.
Gorgeous.
Funny, it's got me thinking about the world, and how I really want to see more of it. Not just tropical, holiday destinations, but other people's home towns.....