Check out this little lot! Received today from the mysterious Chocolate Gerbera........ How did she know that M&S Percy Pigs are my favourites? Yuummmmy.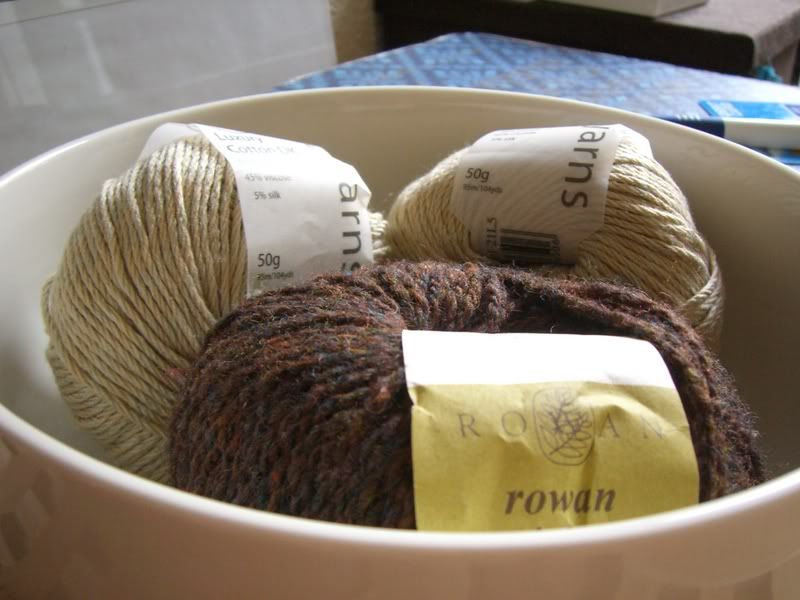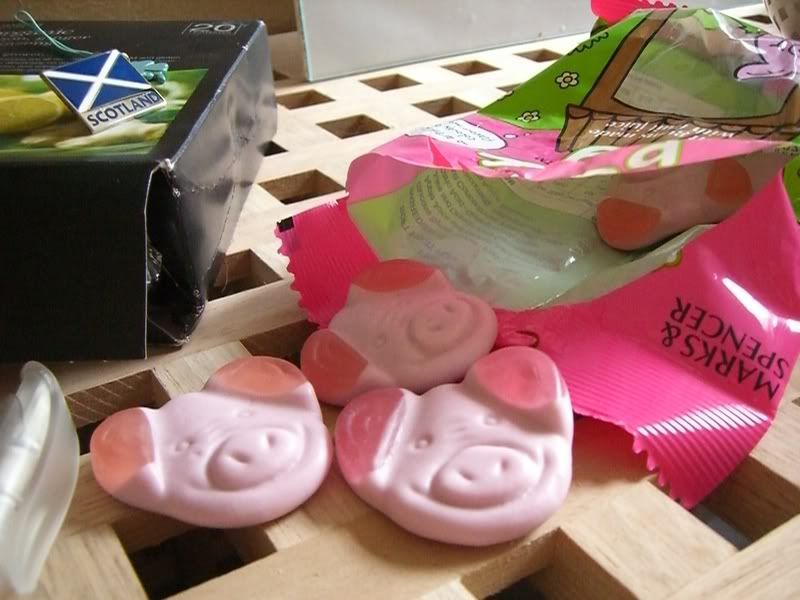 Two balls of RYC Luxury Cotton DK in a lovely neutral colour, a bit hay-like. Very appropriate.
A ball of Rowan Scottish Tweed dk in a rich chocolate - I have the accompanying book already!
Some Scotland Souvenirs....... a clue??
A really cute clover phone charm, with a diamante
Lemon and Ginger tea, which is already helping me get down to work!
...all wrapped in purple tissue.

Thank you so much CG, you are so kind, everything is right on the mark!