.......some yummy boucle yarn from Filatura di Crosa! How nice it is to have something we don't get here, and in gorgeous autumnal colours. Thanks Mum.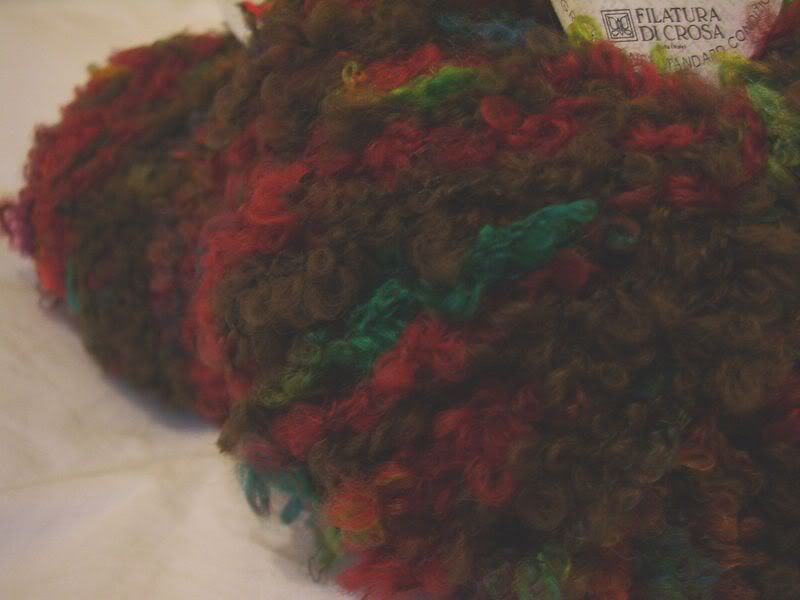 There is enough for a lovely hat to keep my head warm on the impending visit to NY. On small needles I'm hoping it will be nice and warm and squoshy.
Speaking of heads, yesterday, a crow dropped a conker on my head. It really hurt. I wasn't anywhere near a tree, I was washing horse dribble off my hands at the yard tap. You can imagine my shock to be bashed over the head with a conker from a great height! Owww...