So we've decided to call the kittens Velma and Daphne. Velma for the tortie because she's the clever one and Daphne for the tabby beacuse she's the pretty (prettier!) one! It was suggested on Knitty to call them Thelma and Louise. We loved that, but I don't think Louise is a cat name, albeit a lovely person name. So, from that we came up with Velma and Daphne. All we need now is a puppy to call Scooby (er, or not, two kitties is enough!) Here they are, playing with a sleeping James' feet. Don't they look tiny next to him!

Anyway, I had a great trip Hobbycraft last night. I managed to pick up four balls of RYC cashcotton at 30% off, three in a lovely leafy green and one in a kind of lilac. They're going to at least be some mittens. So soft! This pic doesn't do the colours justice, the colours are a lot less acidic. Hobbycraft has a new range of novelty yarns, which usually I wouldn't be a big fan of, but they had some great colours and interesting textures. I didn't buy any but I did also get some handmade paper and a sheet of card printed with buttons all over. I was feeling crafty yesterday.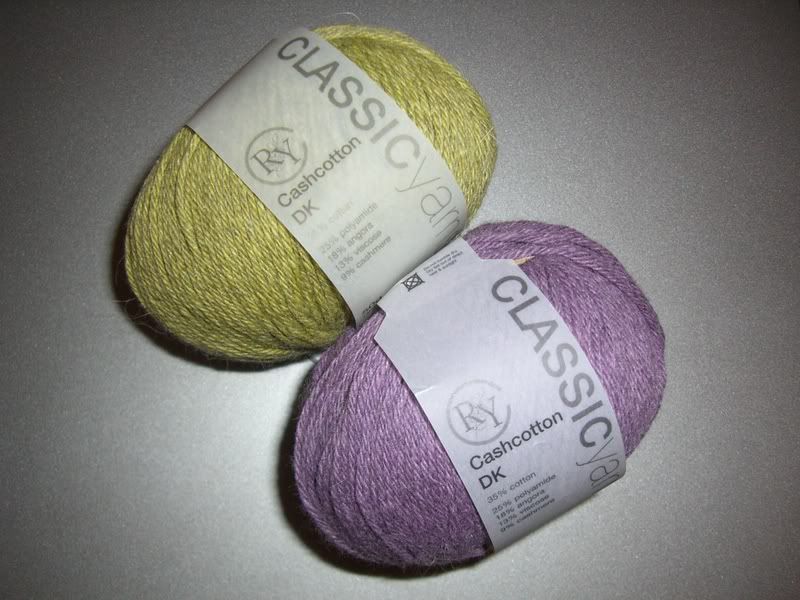 As for feeling craft, I wanted to show you this, some beautiful fabric by a company called Hoffman. It is from their Kimono range. I love it. I wish I could buy a whole bolt and have it all around the house! The waves are actually quite small, and it's more subtle than it looks here.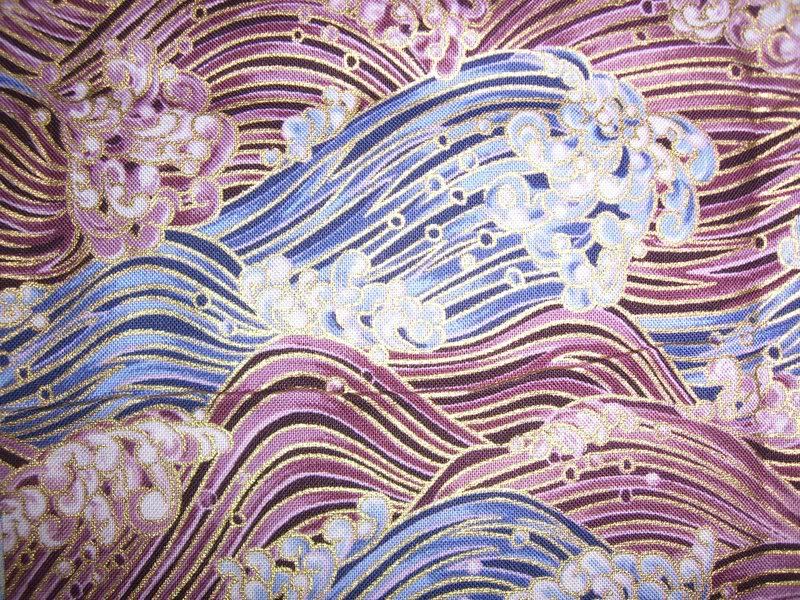 I have a tiny remnant, (I lined Karen's christmas bag with it last year) that I want to do something special with. Any ideas? Anyone know a sewing knitty equivalent? They also do it in gold and cream colourways. I'm going to get three Fat Quarters, one of each, from an eBay seller I've found and cover some small wooden frames and hang them on the wall. You know, as 'art'. :0) Then I can look at this fabric all the time!