We have just got home from a lovely weekend with James' mum who lives in
Ripon
, North Yorkshire. It's a lovely part of the world, and I just love it. Anyway, James' mum is bracing herself to move so is trying to clear stuff out. We spent this morning going through boxes and she gave me lots of fabric, which will come in very handy! I'll take some pictures when I get a chance. We also found these, which she made when the boys (James and his older brother Rich) where born. So, getting on for 30 years ago for one of them. I held one up to Richard, an ex-Royal Marine and it's so hard to picture them fitting into these tiny clothes! I think they're beautiful and she told me she's saving them for her grandchildren, which is so exciting. Only she might be waiting a few years yet! Speaking of childhood, Amanda, the horse in my last post is
Tutti Fruiti
, a childhood friend rather than a vintage find. My aunt bought him when we were small, and mum has kept him carefully ever since, although he has no tail, bridle or saddle! I think he was much loved. Tutti Fruiti was an ice cream flavour when we were small, that was kind of synthetically fruit flavoured with bizarre little bits in it. We clearly liked that too!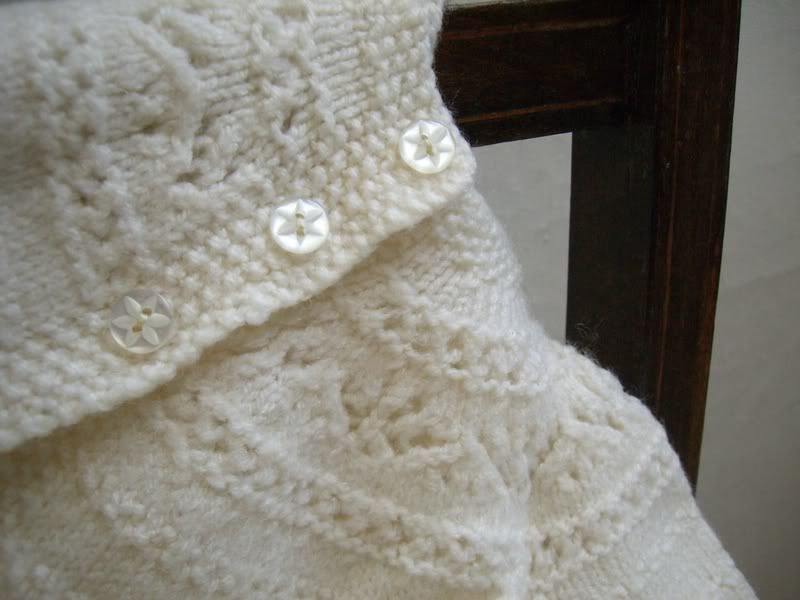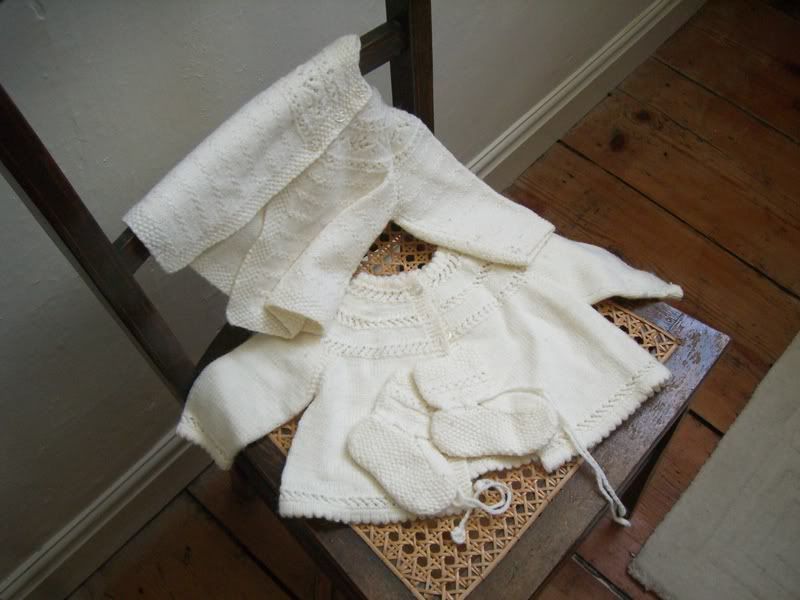 On Saturday morning, I took myself off to Knaresborough to Sheepish, one of my favourite yarn shops (the new website does not do it justice yet). Despite having no money whatsoever I managed to spend £15 on some cotton, a pattern (can't show you, it's for a present!) and Rowan's Studio number 3. There is a lovely cabled tank top pattern which is next on my list... The people as always, were lovely and very complimentary about my Icarus. What I particularly like is that they leave you alone to peruse and stand in the corner gossiping instead. Perfect, I can be left to my own thoughts when yarn shopping! Gosh, that sounds really anti-social, but I'm sure you knitters know what I mean!
After that we went to Wetherby for the horse racing. Despite being horsey (and ridden race horses for a chunk of my teenage years, and owning an ex-steeplechaser) I've never been racing. Yorkshire however, has a huge racing culture. I loved it! The boys were keen on the gambling, and I admit it was fun, just a pound or two here or there. I insisted on deciding on my horse by actually looking at them in the parade ring. It reminds me why they are such a big part of my life and I'd struggle if I had to give them up. They are just amazing creatures. I took some random photos, these horses don't have any significance except they reminded me a bit of Mont.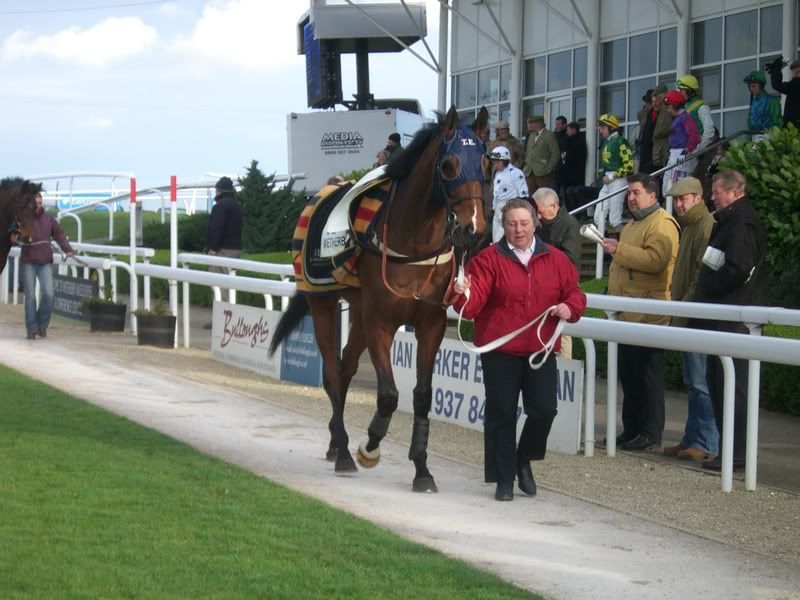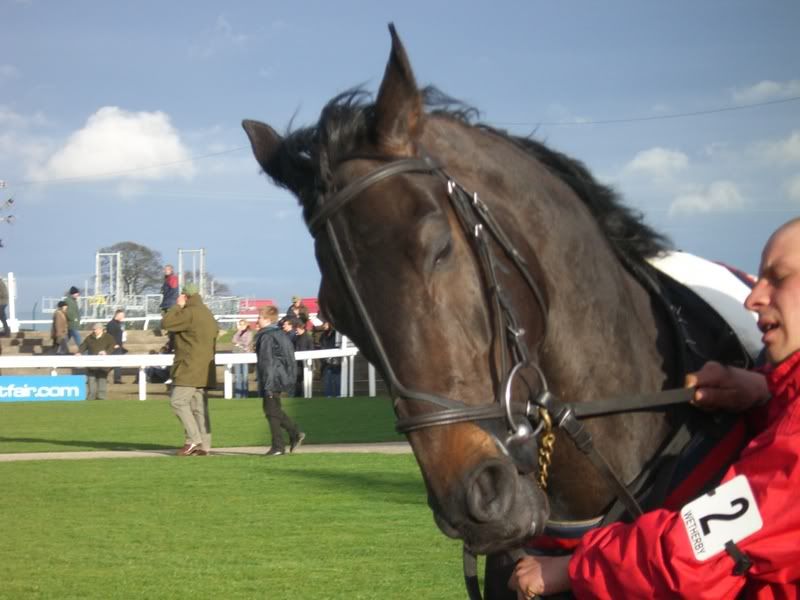 They are so strong and powerful, yet on the most part graceful and kind. One got loose on the track at the last race and legged it around the track, ears pricked, tail in the air, clearly showing off and enjoying himself!
And lastly, James' mum gave me these daffs, unusual don't you think? Really frilly in the middle..