....I have some new pictures of our catty girls to show you. But first, some pictures of my latest etsy offering. By the way, do you like my little gallery on the right there? Clever huh (although etsy just gave me the code!)?
I used some of my recently enhanced fabric stash, to make up a needle roll, lined with white fabric. I'm particularly pleased than I managed to bind the edge of the pocket. I thought it just looked a bit more professional that way.
I wondered if I should list the pattern as well as the finished item. I think that maybe knitters are crafty enough to want to make their own roll? Am I trying to sell to a limited market?
And now, my cards have their own
labels
. I had them made up with the name of my shop, with space for me to sign my name. This was my colleague Karen's idea. She likes the way I sign my name with a little n rather than a capital.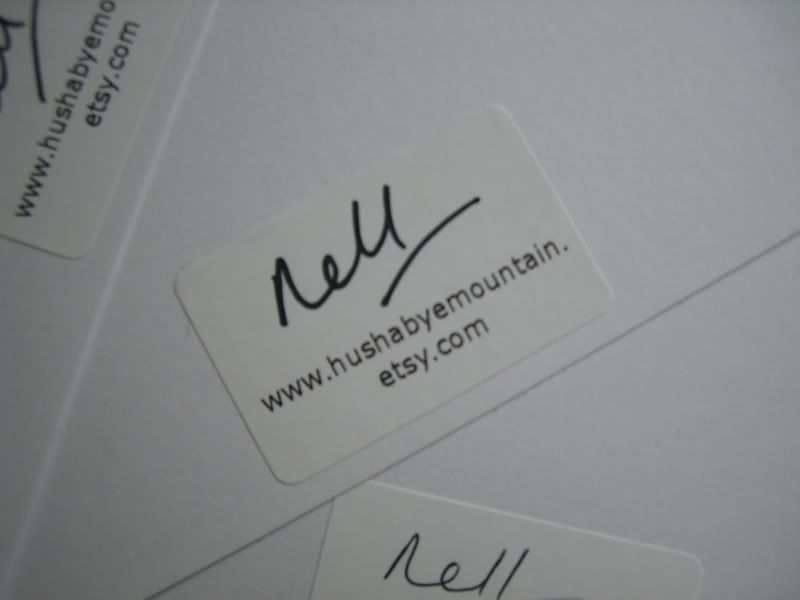 So here are our girls this morning. They're both feeling a bit sorry for themselves, they spent the day at the vet on Thursday being spayed. They're both sporting massive bald tummies where the vet had to shave them! The nurse said we had to keep them quite for a few days. Not a chance I said!! Little do they know they'll be allowed out in a few weeks....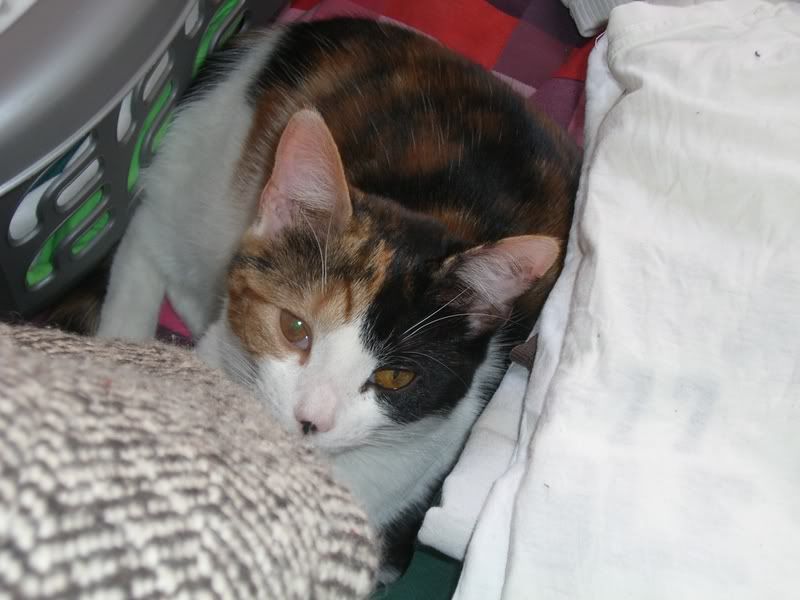 Velma finds a cozy patch in the (Clean!) lundry on the spare bed. You might be able to see her poorly eye, which the vet says will never be 100%. We think she had an infection whilst still with her mum.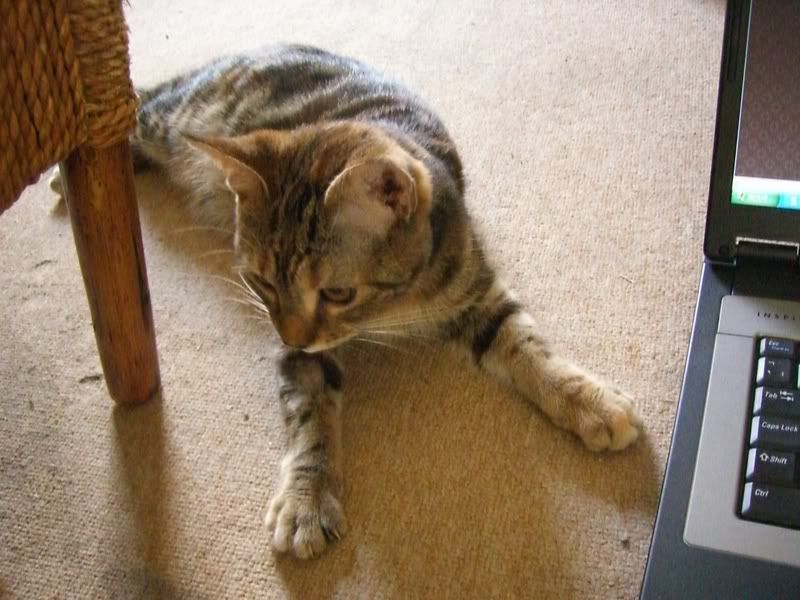 Typical Daphne loves a roll around on the floor! I bet you're pleased to see sun-lit photos at last!