Ok, so maybe these would qualify for the world's most boring photos but I am so pleased with how this curtain turned out. I made it to coordinate with the Ikea spotty/paisley bedlinen that we (and everybody else!) has. My friend Kate who I have known since school, is staying with us for a few weeks while she's in a show in Nottingham. This gave us great incentive to clear out and re-organise the top bed room. Hence the curtain.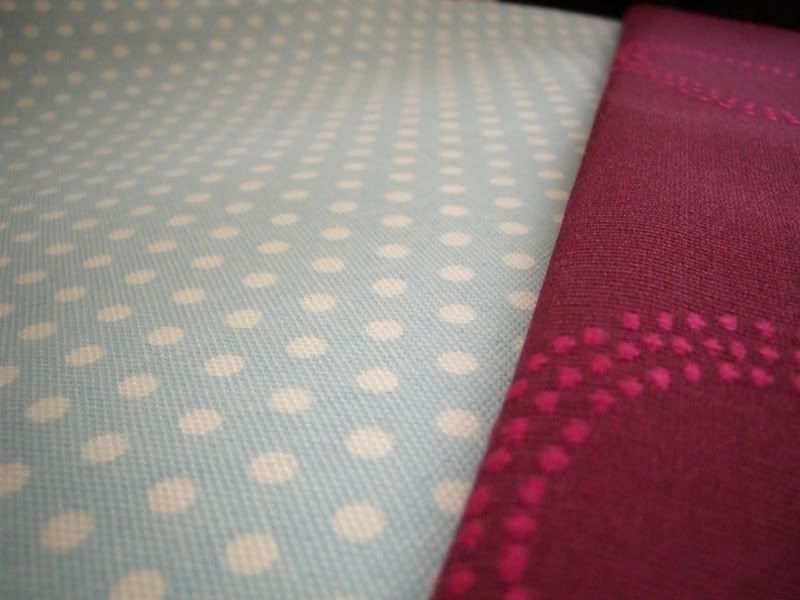 This is my first attempt at a curtain, I've only done a blind so far. I had help from Laura Ashley's book of Home Decorating (1985!!). The nice girl in John Lewis was so helpful too. Despite me repeatedly telling her I was going to make it up as I went along! If it hadn't been for her advice I would have come home without half the bits and pieces! It goes from floor to ceiling in the dorma in our attic. Shame about the wallpaper. Never mind, it's on the list!
A great thing happened to me yesterday. Well, great for me. One of the Professors at work (Behavioural Ecology) asked me for some help (as a Biochemist) on his grant application! Woo! How chuffed was I!! After recent convidence issues, this made me feel so much better.
OK, I'm going to stop blowing my own trumpet now.... :)