Yesterday I got a fabulous package from my Knitty SP8, Hello Nelly. It had lots and lots of yummy stuff in it! Here are some photos for you to drool over.

Firstly, when I opened the package sweeties fell out everywhere! Awesome. A car full of sweets, what could be better? Little mini fruity sweets and Hershey's Kisses Peanut Butter flavour. I've said it before and I'll say it again, chocolate + peanut butter = heaven. Now my American Sweetie Jar (full of the spoils of overseas swaps, and one of my favourite posessions!) is full again.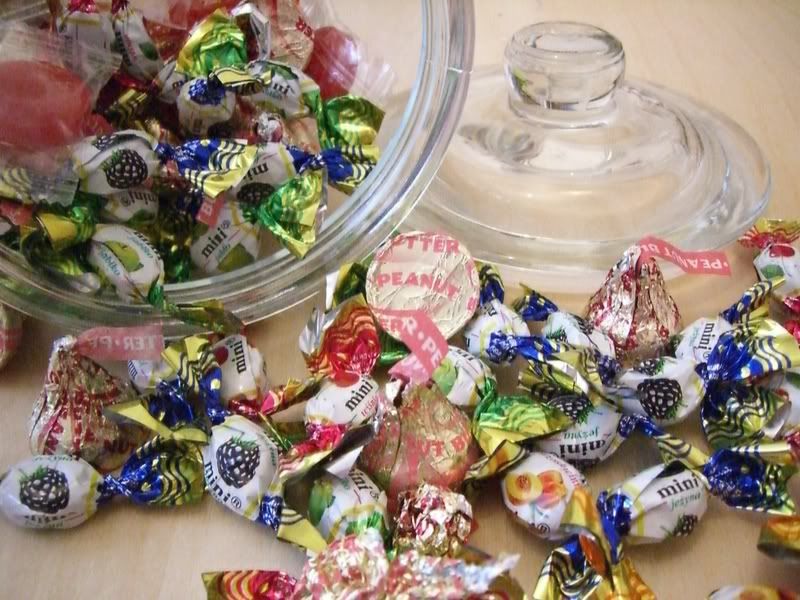 And as for the Kinder Happy Hippos, this is what I thought of
them
.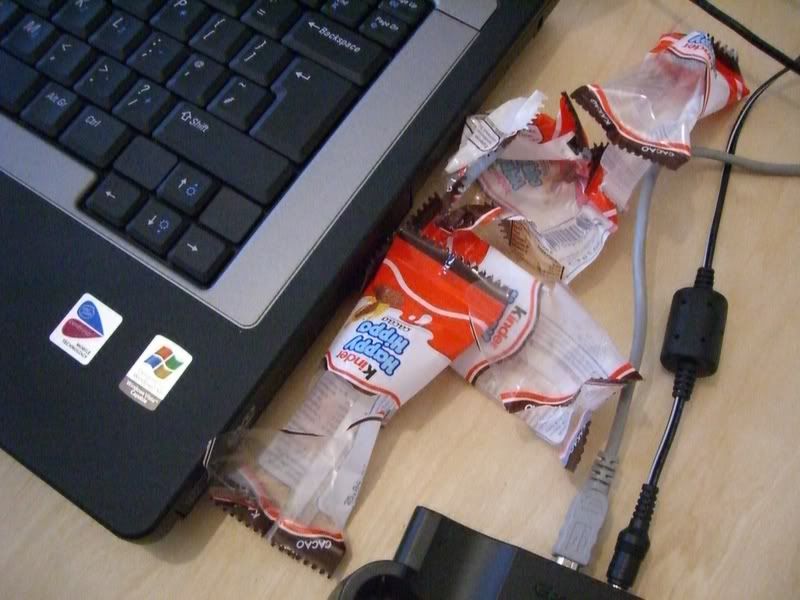 There was also a great card (very me) and a cute-but-ugly keyring.
The piece de resistance was a Fleece Artist Thrum Mittens Kit. Basically a big hank of wool, with added fibre to make your own, colour co-ordinated thrum mittens. And what a beautiful colour. Fleece artist call it 'moss', but I'd say more 'gooseberry'. And, it's Blue Faced Leicester. I've never felt this type of wool before, but it is
gorgeous
. So soft. I've always been in two minds about thrummed mittens, although I did like
Sherry's
. However, the yarn has a pattern for
Thrummed socks
, which actually sounds
amazing
. So I'm going to do that.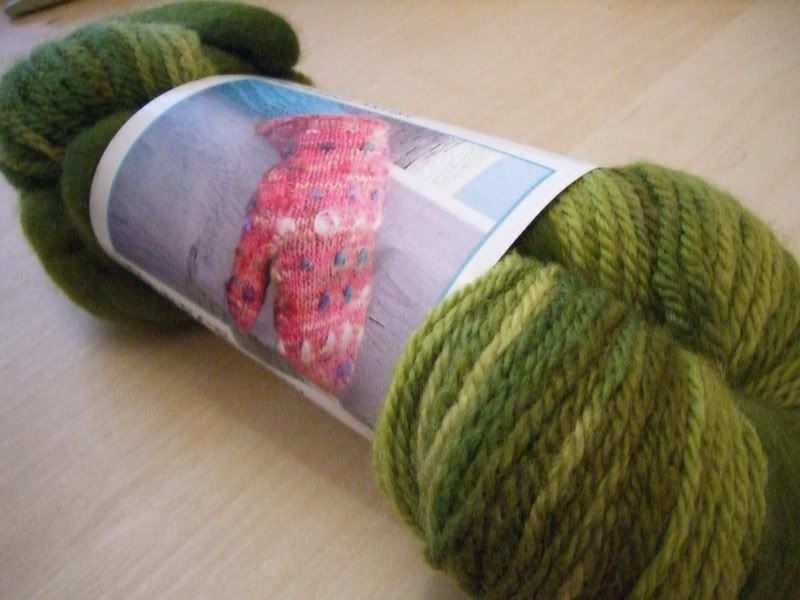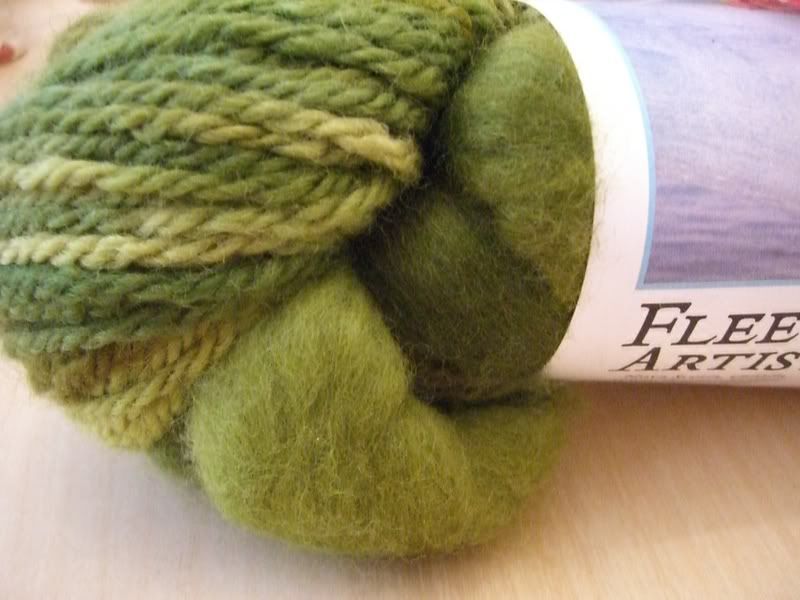 Thank you SP, whoever you are. Spot on, gold star for you!!