Here are some photos of recent sock yarn acquisitions, for your viewing pelasure. They are not great photos and I apologise. There is a sunlight deficiency in our house at the moment. Get up in the dark, go home in the dark, grumble grumble grumble........
Firstly, this is Knitpicks sock garden in Zinnia, from a swap with JamieKate from Knitty. This is for socks for dad for christmas. Since he's the type to buy white socks and dye them pink/orange/red/blue on purpose. And James wonders why I'm slightly eccentric.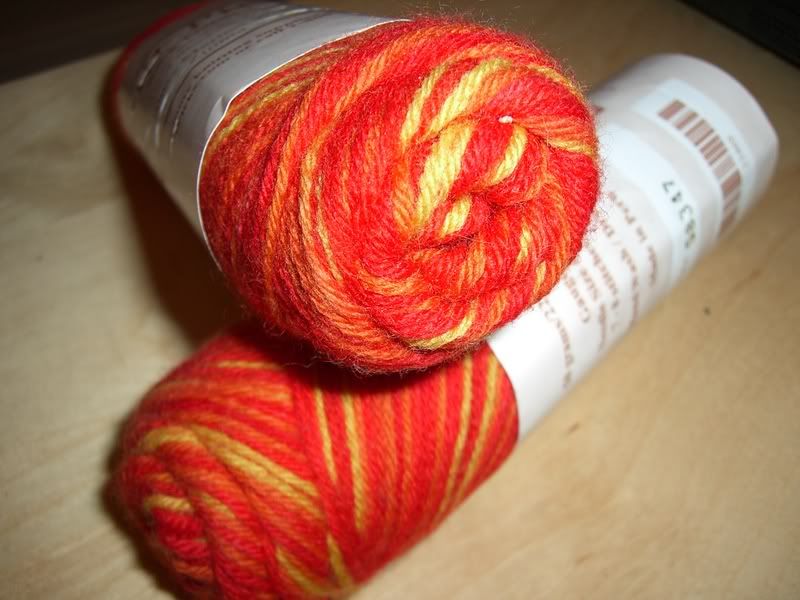 And this is Fyberspates sock yarn in blue/green/yellow. It's lovely and it was on sale but I have a small rant, and I've put it
here
. Save me writing it again.
If I don't post on Monday, a picture of J's finished socks, will someone come and beat me around the head??!!