Well, here it is!
Whilst in New York we visited three Yarn shops. The first was Seaport Yarn, in the Wall Street area. I was told by some Knittyheads, that it was a must, just to see the bizarre location. So, we went to the address that I had, and couldn't find it anywhere. We went into the building (and office block) given as the address. The front desk guy said we had to sign in. 'We're just looking for Seaport Yarn' I said. 'That's fine' He said, they have the whole fifth floor!'. So up we went in the lift. And when I say this place is bizarre, I mean, this place is bizarre.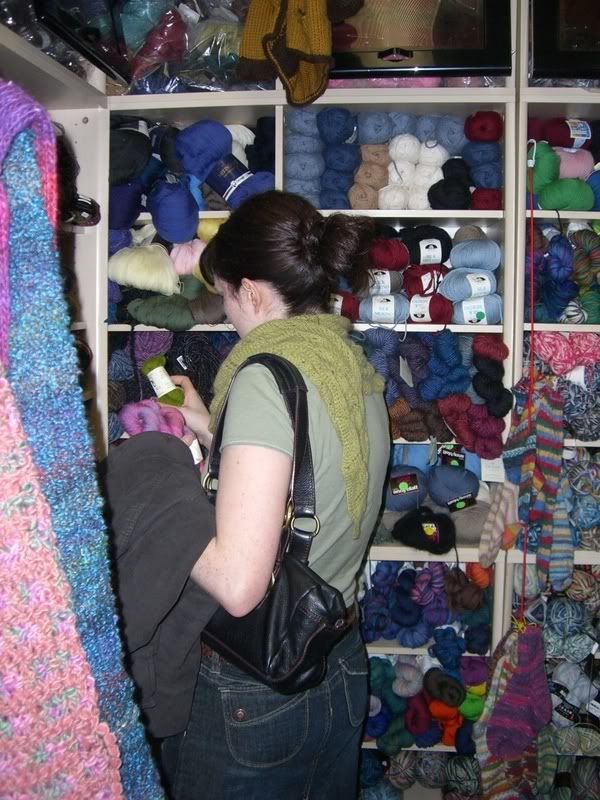 One of the ladies (co-owner?) met us at the door and showed us where everything is. It is literally room after room, after corridor of yarn. I've never seen anything like it. Mum bought some Blue Heron something or other and some Garnstudio SilkeTweed. Mum, Fan and J got bored after about an hour (although Fan got some photos of J reading Knitting books!) and went to Starbucks. This is what I bought (also not shown, are some items that I have left out for SP security reasons, a chibi and Vogue Holiday 2006).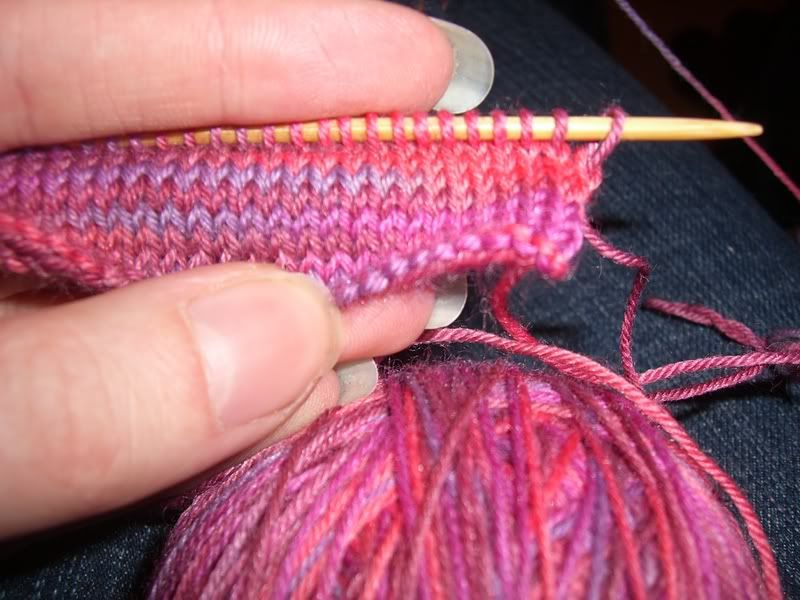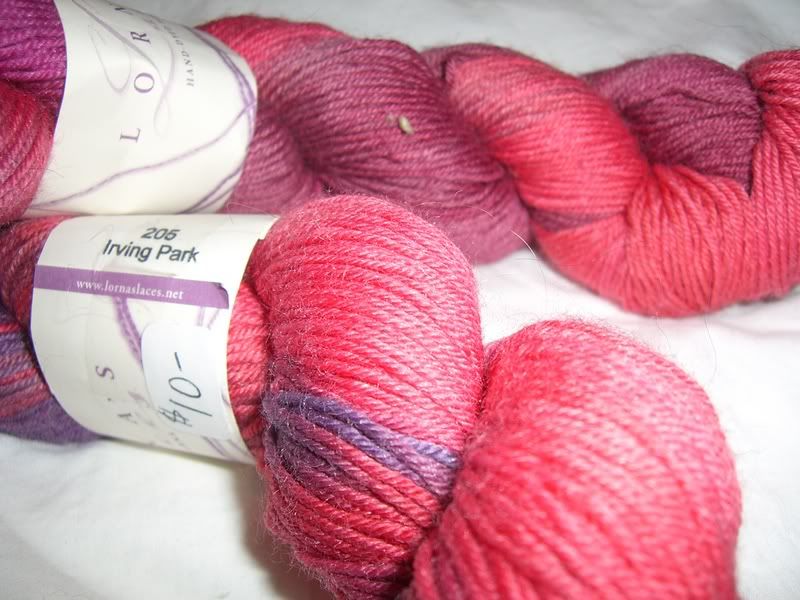 Firstly, some Lorna's Laces Shepherd Sock in colourway Irving Park. I love love love this yarn. I've only got as far as a tension sqaure, but it's beautiful. Soft, but with a cotton-like sheen. Just awesome. I'll buy this again.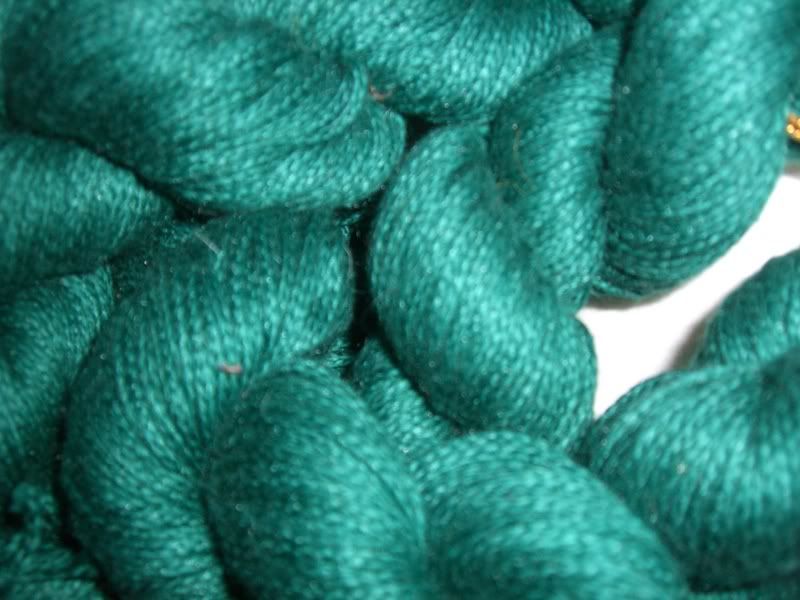 This is Noro Lily, which I have never seen before, a blend of Solk and Cotton. Again, lovely. I'm going to make another Icarus type scarf (because I wear the current one all the time!) as I'd like one with a bit of sheen.
Later that day (it was J's birthday, he was MEGA patient considering!) we found the Point, which to be honest, I was a bit disappointed with. It's a lovely shop though, and had we not stopped at a bar five doors down for drinks and fries we would have had tea and cupcakes. Next we went to Purl, which was a bit busy to fully appreciate. They also have an overload of Sheperd Sock, I thought, and it's all a bit pricey. Howver, I fell in love with Blue Sky Cotton, and I bought two skeins, one purple one grey for a scarf. It's so soft!! Blogger is not playing ball, and won't post these photos. Maybe later.....
Altogether the trip was sucessful, yarn wise. Mum and Fan stumbled across the Yarn Tree in Brooklyn, and bought me a really lovely tote (which was lucky because my suitcase was overflowing on the way back!) with their signature tree on the side, and a copy of Interweave Holiday 2006.