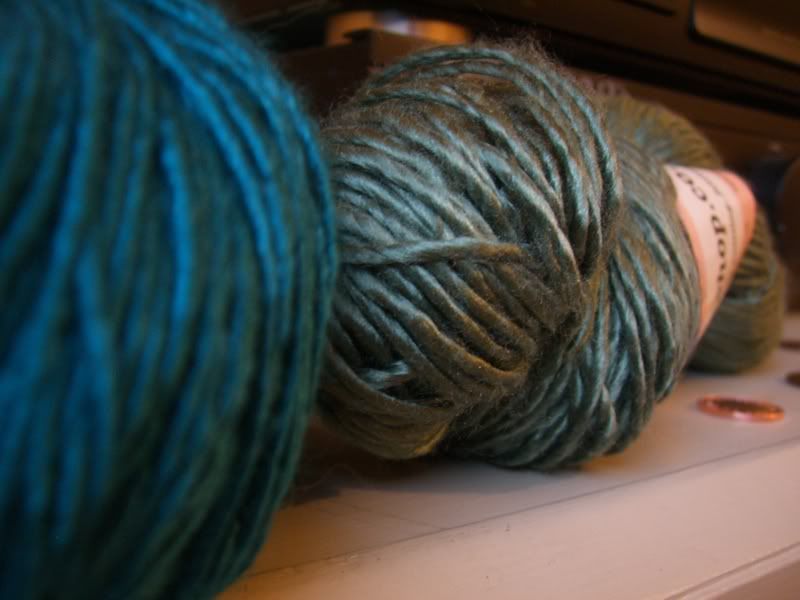 So off we went on Friday afternoon. Good job it's indoors, it was bucketing it down. Sarah and I had originally planned to go, and Baldeesh, from out knitting group decided to come at the last minute. Good job she did, she fed us! She kept saying, 'I know, I have children, you need to bring a picnic on a car journey'! 'Have an apple', 'Have a banana', 'Have a cheese sandwich', 'Go on, have some Pringles'! She's AMAZING!
Anyway, we also met up with the lovely Prrrl (technically, Kat) from Knitty. It was a shame we couldn't stay longer. She was super friendly with an amazing grin!
Here's my (mini) haul.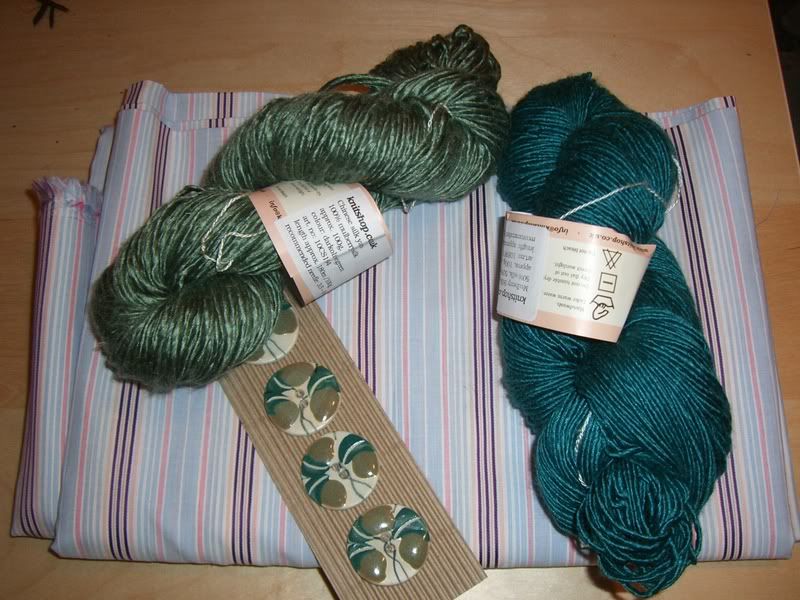 Firstly, some beautiful silk from
knitshop.co.uk
. You should definately try them. Their website is a bit higgledy piggledy and some words have got lost in translation. I can't vouch for their mail order but the products are gorgeous. They also had one of the best looking stalls at the show. The whole show was a bit disappointing. I had hoped to see Colinette Jitterbug, Lorna's Laces, that kind of thing. A bit too much novelty yarn. Maybe we were in a rush and missed stuff. It would have been nice to stop and talk to people too. Next year I'll make the effort to go to London. Anyway, silk. I bought two hanks, for about £9 each. One is a dk weight and has 300m! The other is an aran weight. The paler one is going to be combined with some orangey hipknits silk for a scarf, the other, who knows!
Also shown above are some handmade ceramic buttons for Pat at the group.
I am quite excited about this fabric though. I am told that it was from the end of a bolt from Paul Smith. Only £4 per metre! Whether it is PS or not doesn't matter, it's lovely, woven cotton shirting and will make PJ bottoms for James for Christmas. That sounds like he's 85, but hopefully they will turn out like
this
. Do you think we'll be transported to a beautiful beach house like that too?? I quite fancy a matching pair, but Sarah threatened never to talk to me again if we started wearing his and hers!