If you are squeamish, don't look any further. You guys asked for more cat pictures but nevertheless you have been warned......
This is what I found in our living room when I came home from work yesterday. This is the first cat/yarn explosion we have had in this house, and it will be the last. Believe me they did not get extra GoCat last night.
In case you're wondering, Yes, that is Lorna's Laces Shepherd Sock prentending to be a (cat-made) spider web on my living room floor. But to be fair, I was tempted to roll around in it too.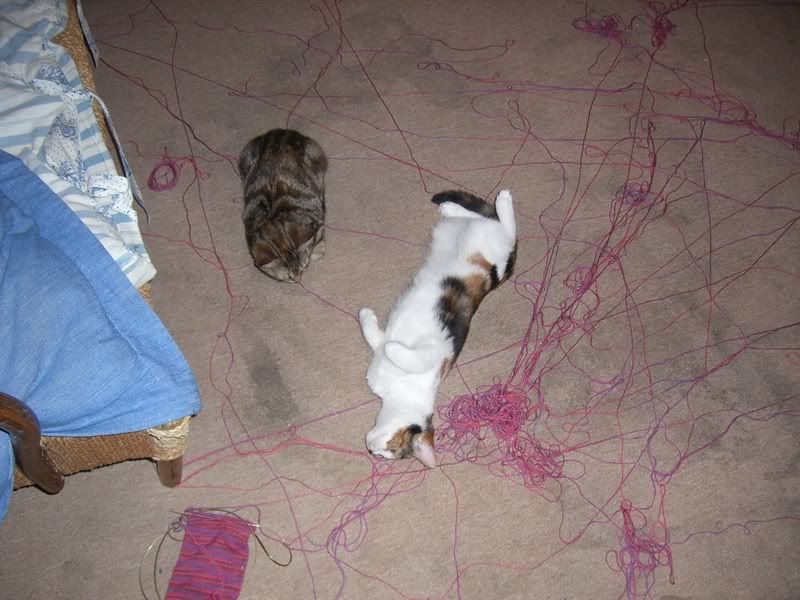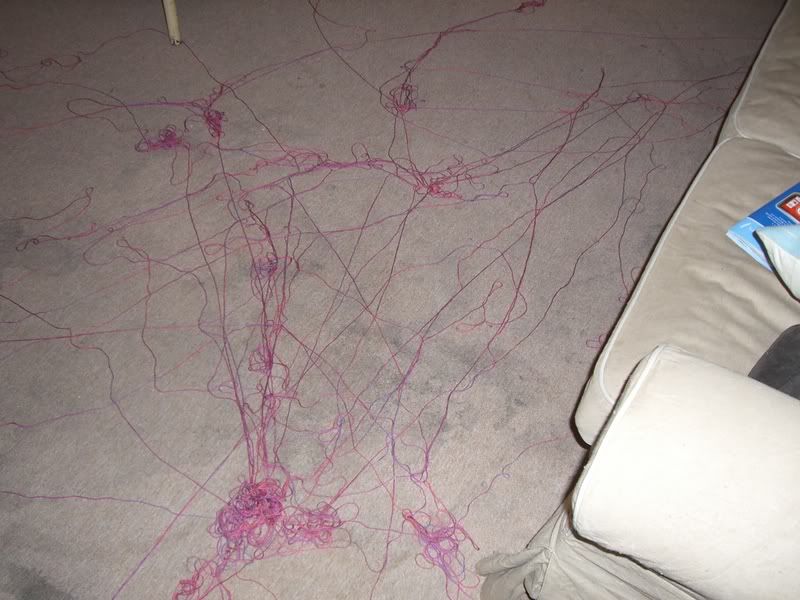 Please ignore the carpets, they were filthy like that when we moved in, they are next on the list of things to be replaced.....
After an hour and a half on untangling, I'm only half way there. Luckily, they hadn't attacked the half knitted sock. For that they may well have been dead. Although I held up Velma to the window this morning and showed her the bin-men. I threatened to feed her to them if she ever did it again. I think she was scared.
Anyway, how can I stay cross when they look like this.....
Velma and Daphne, the Telly Addicts.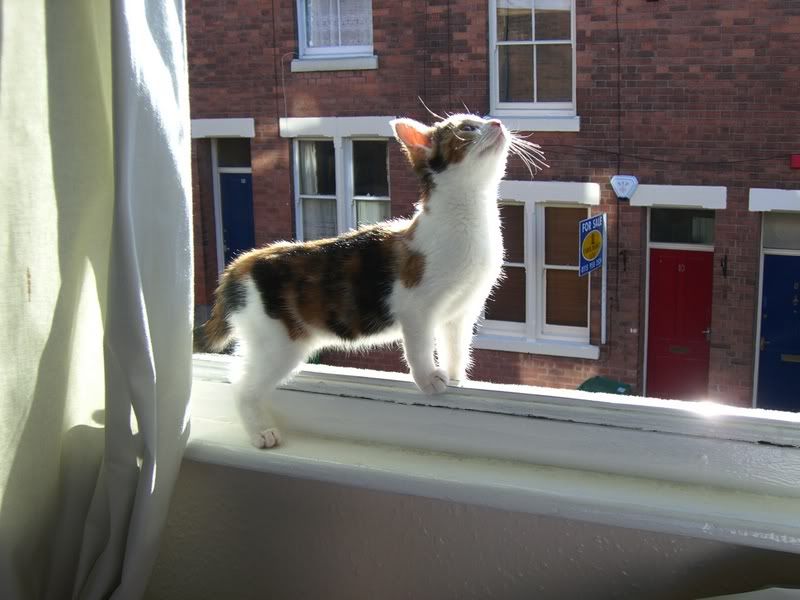 Our vet warned us that tortoiseshells are known to vets as 'naughty torties'. I told him not to be silly, I'd never known a bad one, and we've had a few. Maybe he was right......