The first Christmas at Chez james and Nell was a good one. All went well, thanks to help from Mum, James' mum, and
Delia
.
Here is a taste of our Christmas. The company was obviously thrilling....

James was up until 2am wrapping and tidying but Daphne has no excuse...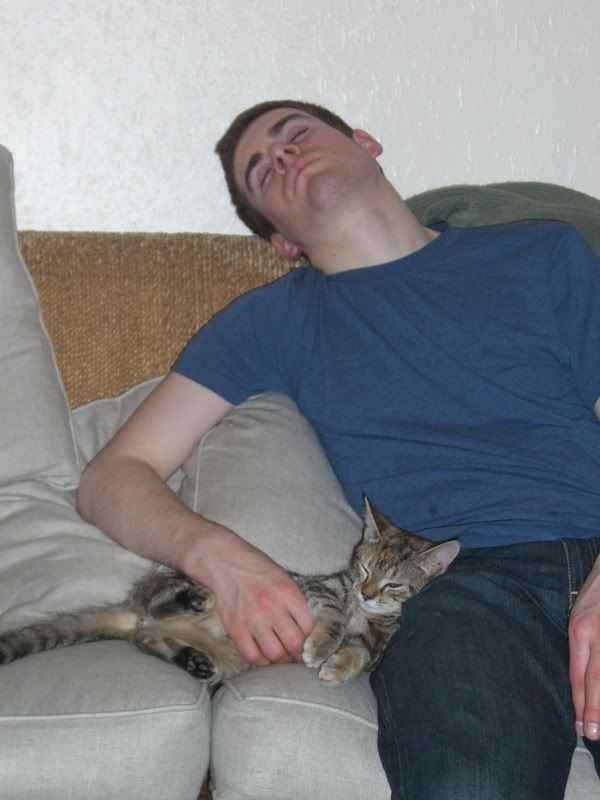 Christmas Eve was clearly a big one for James' big brother Richard.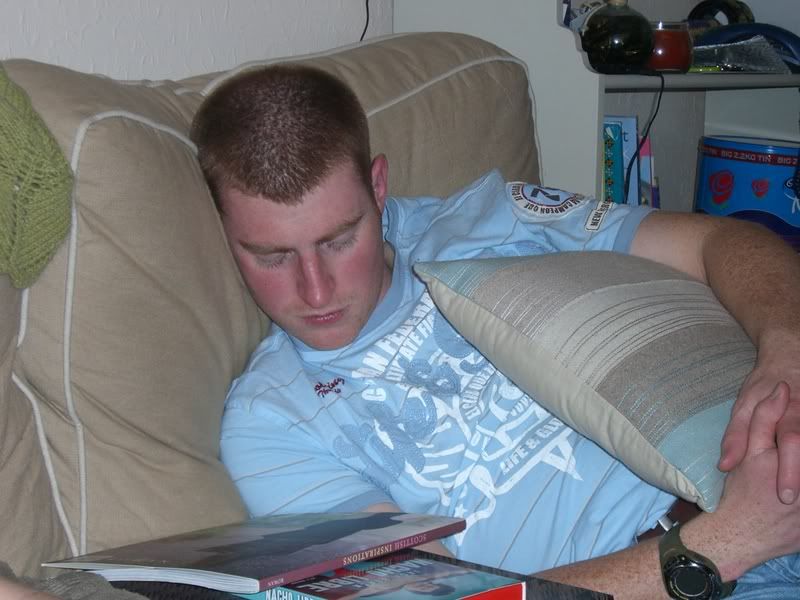 Velma can never resist a lap, especially since my sister was the second guest to our house this week who wanted to cat-nap her!