Our decorations are up and photographed! What do you think? I like a minimalist tree as you can see. Although now, it's even more minimalist - the cat have pulled off and broken many of the balls! Even as a Brit (well she is an American Icon), I feel able to go a little bit 'Martha' with my card display! James wasn't overly impressed, and there are even more cards to go on now!!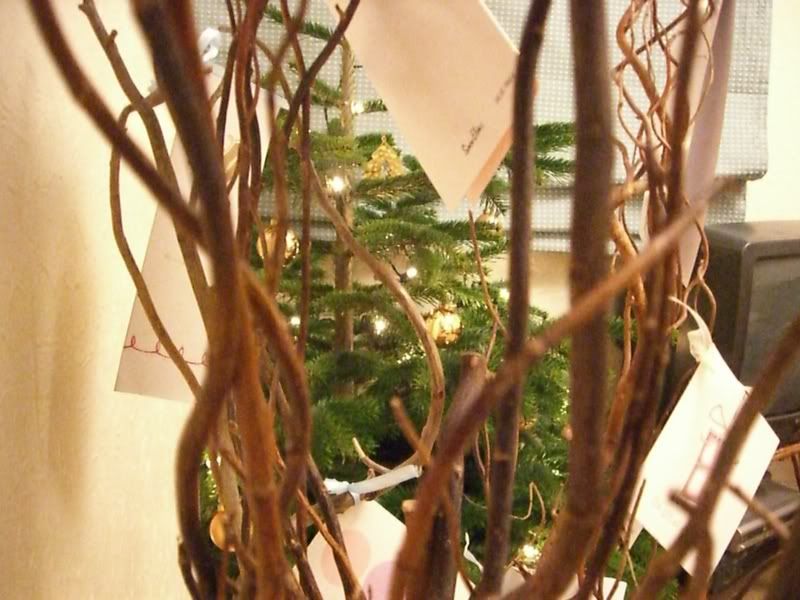 I love a wreath on the door - so festive and welcoming and appropriate for our Victorian front door. This one is hand embellished by me. In the top photo it looks like fairy lights entwined in the twigs but actually it's little gold beads.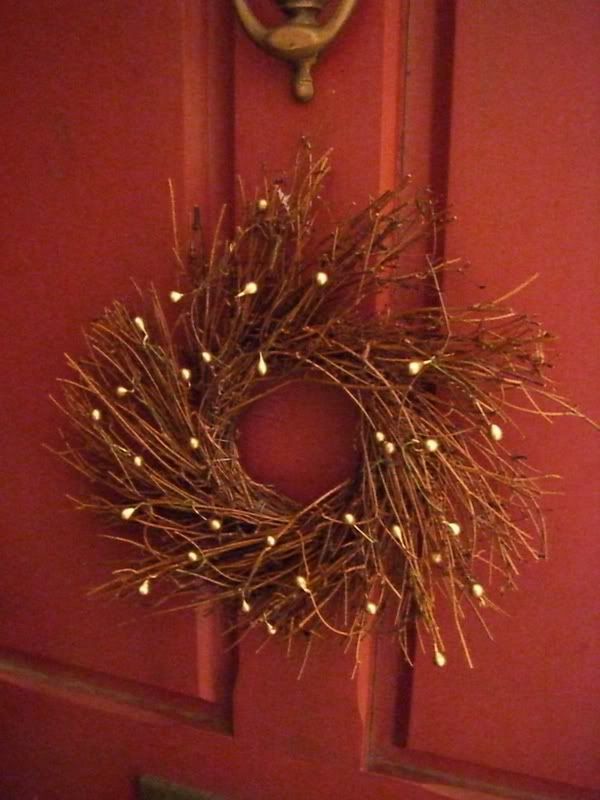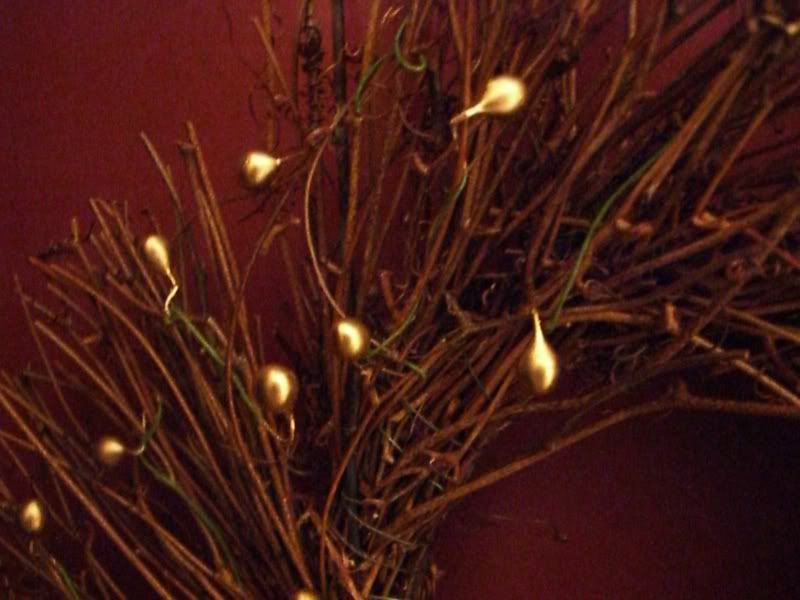 I feel especially christmas-y today, after seeing 'The Holiday' last night with Sarah and Karen. We've been trying to get an evening together to see it since it came out. Speaking of my favourite girls, they haven't appeared here yet and they deserve to. Firstly, this is me and sarah and secondly Karen and Rich, whom she met at Sarah's wedding in the summer. They are blissfully happy! Both were taken last Friday at our work christams do (partially organised by moi!)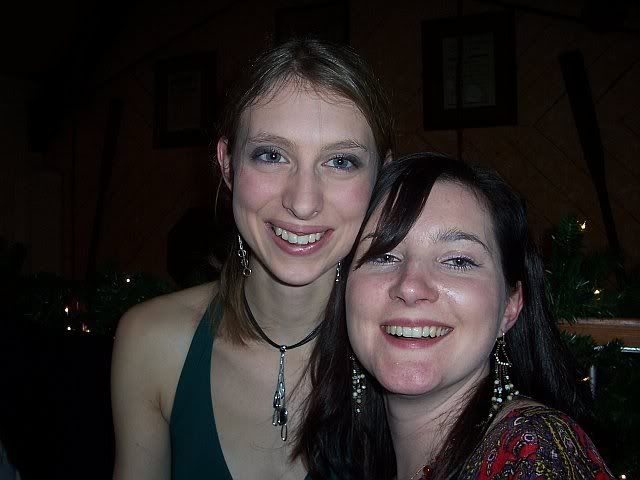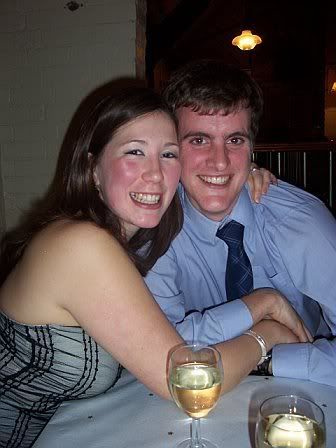 I thought as I was driving home last night, that these are happy days and its all thanks to them. Anyway, the film, Brilliant. Totally brilliant. We all feel in love with Jude Law, who is surprisingly brilliant (sorry have I said this film is great?). Did I say my Mum saw him in the street, shouting st someone at a window the other day?? Anyway, the portrayal of the Brits in this film is slightly annoying, but only mildly so, especially as it was so affectionately done. For example, since when does a twenty-something who writes up wedding announcements in the Telegraph live in a cottage like that?? The cottage in question, in Surrey (didn't look like Surrey to me!!) is probably worth over half a million. But anyway, it doesn't matter. And when does it snow at Christmas here, IN THE SOUTH??? Anyway, this film was just lovely. It has a happy ending (very happy), what more could you want for christmas? It is funny, heartwarming, and, well, just nice. If you like a good squishy film, go see it!!
I bought 'Australian House and Garden Hand Crafted' from Waterstones - I love their craft section. So watch this space for FOs from it!
And here is the scene at work on Tuesday evening, before it went all foggy. What's all that about anyway??