My Winter Cheer SP goodies arrived! And luckily, I was at home yesterday - it's rare that I don't have to pick my packages up from the post office. And what a package, I am such a lucky girl! Thank you Magses! Or at least I think it's you..........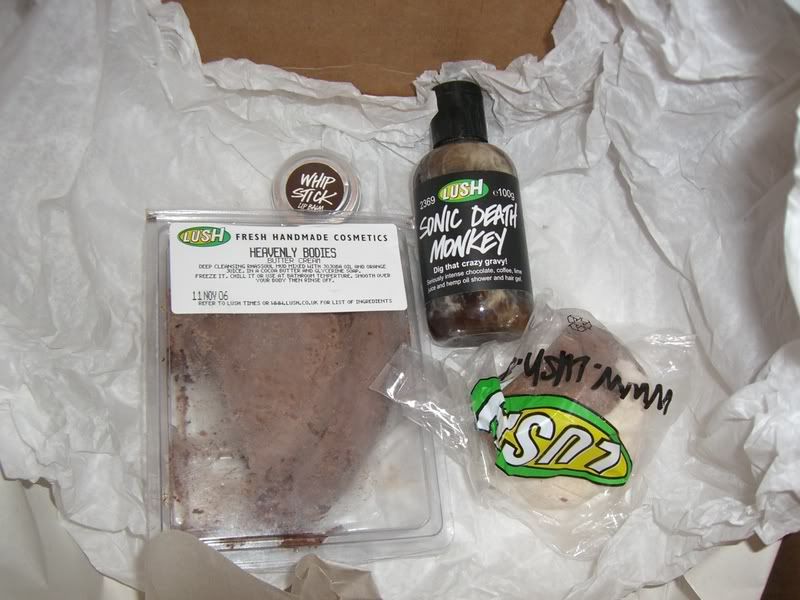 Firstly, There was some beautiful chocolate-y themed stuff from Lush - yummy! I swear I nearly ate one of them, it looked like a big slab of chocolate cake! And the new lip balm will now reside in my handbag - perfect!
There was also a super stylish Moleskine notebook, some lovely bamboo sock sized dpns, yummy apple and cinnamon flavoured black tea (very unusual and delish) and some scrumptious ginger biscuits! What better way to incentivise my working-at-home day (yes, for me, that usually means authorised skiving!).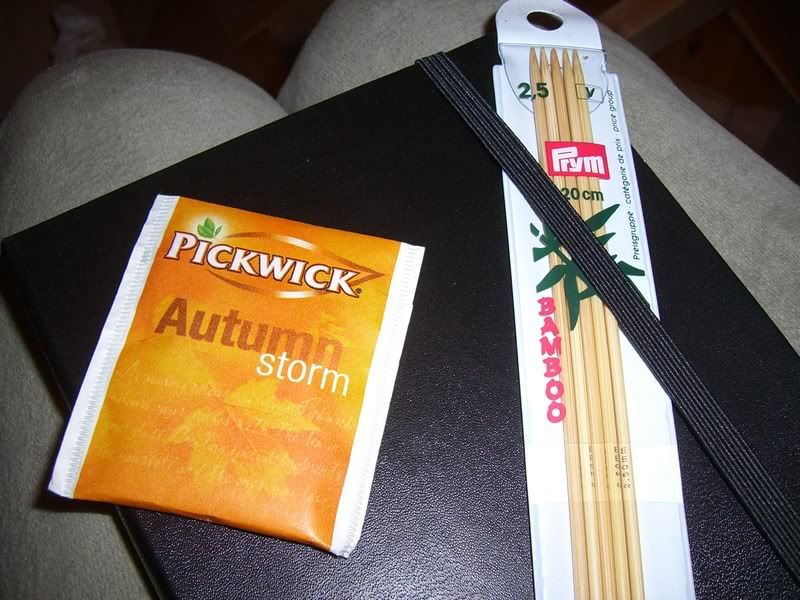 And, last but not least some SOCKS THAT ROCK! Yes, you heard me, Socks That Rock! I've never even seen this in the UK, let along owned some! And in a very appropriate Jingle Bell Rock colourway. Thank you so much Magses, I feel totally spoiled!