I had a busy Saturday. I sat and knitted a little pouch for my Mother in Law's birthday. I filled it with her favourite chocolate covered ginger. If you read my
post
on Knitty, you'll realise why I needn't have bothered. Anyway, I enjoyed knitting it, and it was vaguely appreciated. I think next time, I'd knit in in finer yarn, with a taller portion above the drawstring. I had adapted it from a pattern on
scrumptious living's blog
. The pattern suggests a picot bind off which is lovely and a knitted drawstring. Neither I had time to do. I was pleased though with my twisted yarn drawstring, a mega-quick alternative. Thank you Seven for pointing me toward the pattern.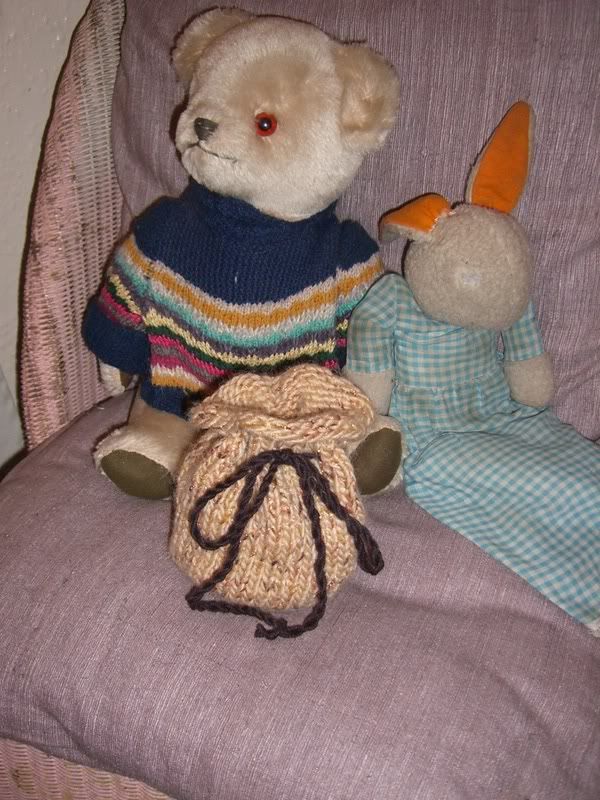 I've just noticed that you may be interested to see Ted's attire too. He is wearing a jumper my mum knitted maybe 20 years ago? It matched one that she made for me. Its actually a lovely pattern, with moss stitch cuffs, yoke and hem. She used up all her odds and sods for the middle section for mine and ted's.
This is the other thing I did on Saturday.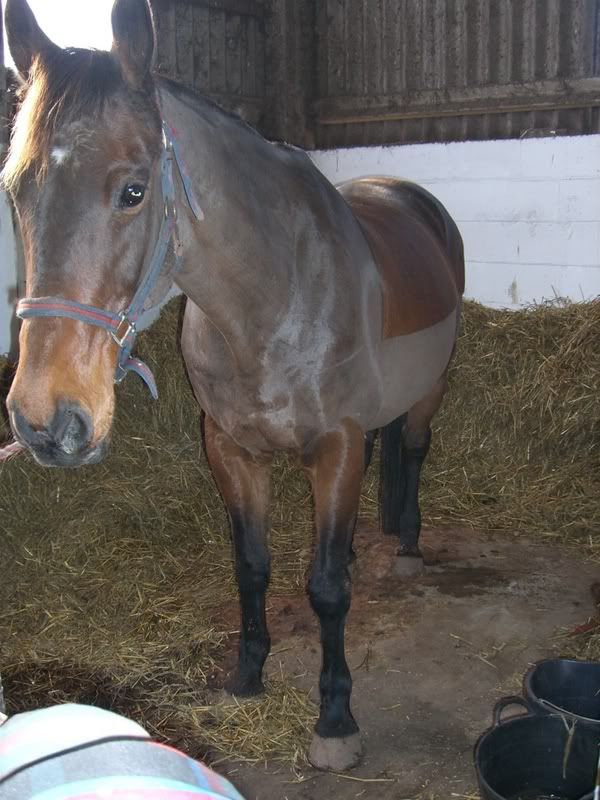 I chopped all Monty's hair off! Remind me next time that I really shouldn't wait until November to clip him. His hair is so thick and long by now that the clippers struggle to get through it. At one stage a had a panic that I was going to have to leave him half clipped. It really wouln't have been a good look. Especially for Monty who is concious of these things. Someone even described him this morning as being a 'Womaniser'. And at the grand old age of 17. Doesn't he look cute with a short back and sides though? Although I don't think he's terribly impressed, it means he now has to wear his PINK pj's!
And this is the Blue Sky Cotton mentioned in the previous post. Yummy!