It snowed!! Ok, so it's not real snow, it'll be gone by lunchtime. But, I had to scrape it off the car, so it counts for me!!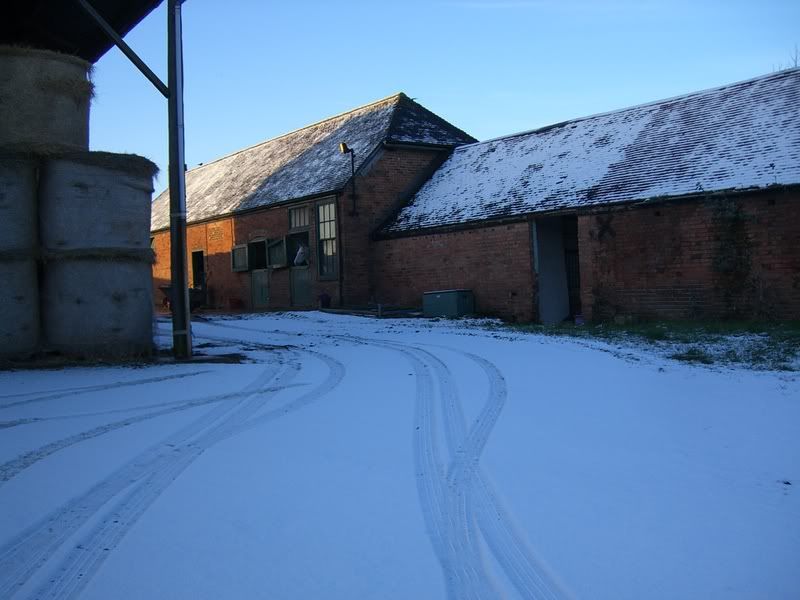 That is not where I live by the way, but where
Monty
lives. I love that funny blue light when it snows. Needless to say I am wearing two knitted items today. A shrug I made last spring with
Colinette Prism, in Jay
, and the ever faithful
Little Icarus
.
James came home last night from being away and bought fleurs (as he calls them) with him. He even tried to get my favourite, Gerberas, but Sunflowers were the closest they had. He's a darling.

And, inspired by Sarah's post, I thought you may like to see my desk at Uni, where I frequently post from. I know I know, it is covered in very interesting books. It's OK, its OK, form an orderly queue, there are enough copies of World's Poultry Science to go around...... :)