Our cat has taste. Check this out. Some of you will remember that
she lurves Lorna's Laces
, but she also loves Amy Butler. And she managed to choose a fabric that co-ordinates with her tabby stripes!! Clever cat.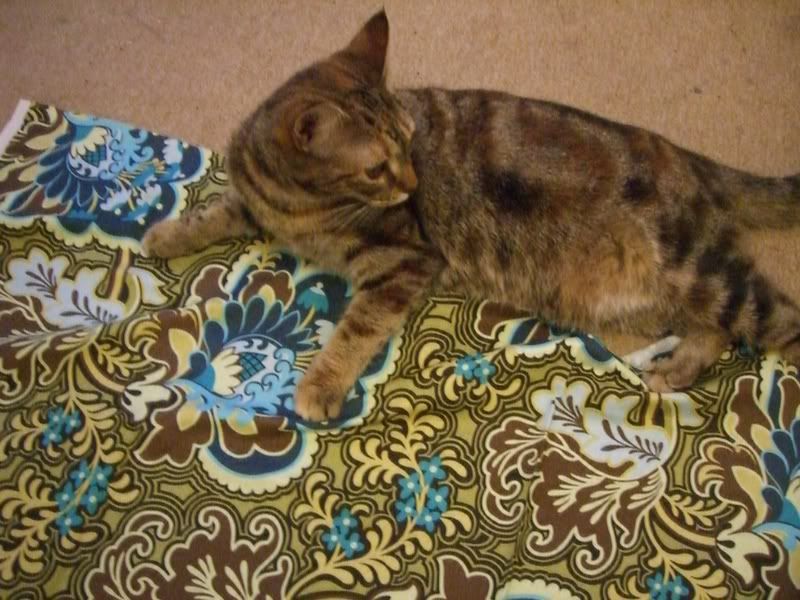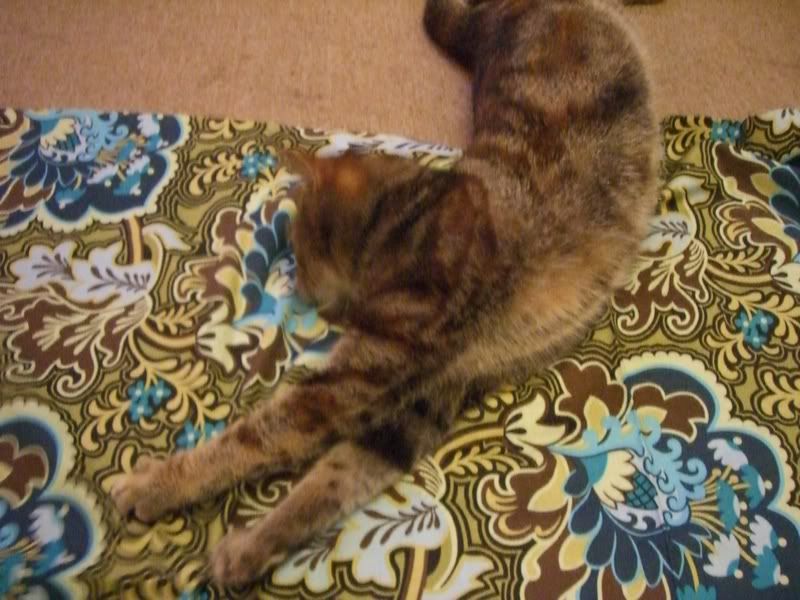 I have been meaning to post these for ages too....... gifted to me by the lovely
Linnea
. They're very accurate too, just like the
real thing
. Bay with a tiny white star on their faces. Thank you Linnea!