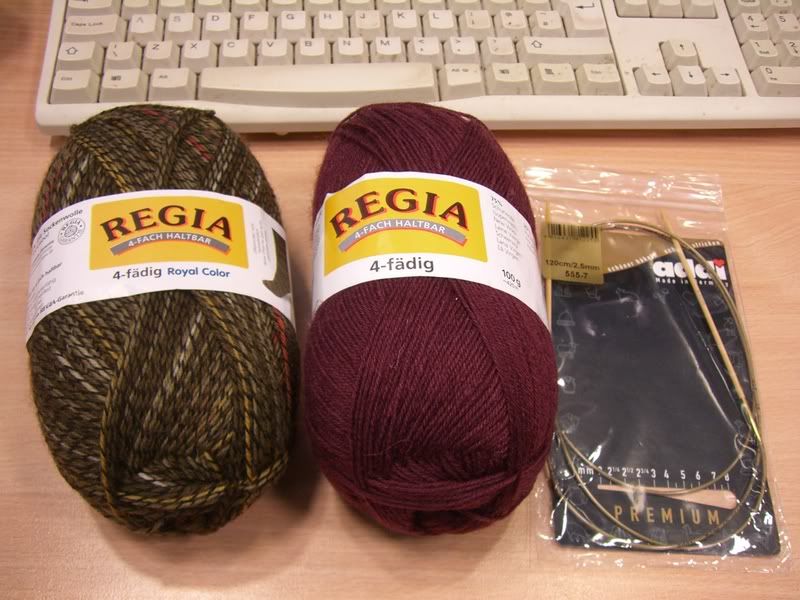 At last, James' yarn came from
Astrid's Dutch Obsessions
(it is just me who thinks that sounds like an adult shop ;0) ? ). The service was great, if a bit slow, but it did come all the way from Holland in just over a week. The invoice said 'love Astrid' at the bottom! I'll order from her again. She has a HUGE choice.
James' yarn is the brown. It is a lot more beige than I thought, but the more I look at it the more I like it. The red is a RAK for miss_squeezie, about time I paid abck a bit of the RAK-ing kindness! This is also my first pair of addi's. Not sure 2.5mm
bamboo
needles were the best decision, they look like toothpicks! But, I was impatient, no aluminiums were available to order and I wanted to get it done in one fell swoop. They look ace, nice smooth join between tips and cord, and how clever than the size is printed on the cord! So, I must start the covert knitting operation...!