But I'm posting in the hope that someone somewhere may have some pearls of wisdom on why I cannot bake. My general cooking is OK, but my baking just isn't. I wanted to make some muffins, inspired by
Chockylit
. So when I got home, I asked
Delia
. Unusually, she didn't know. Delia is the fountain of cooking knowledge, but she doesn't know how to make muffins. So I asked
Nigella
. She knew, but my attempts failed. These look promising don't they...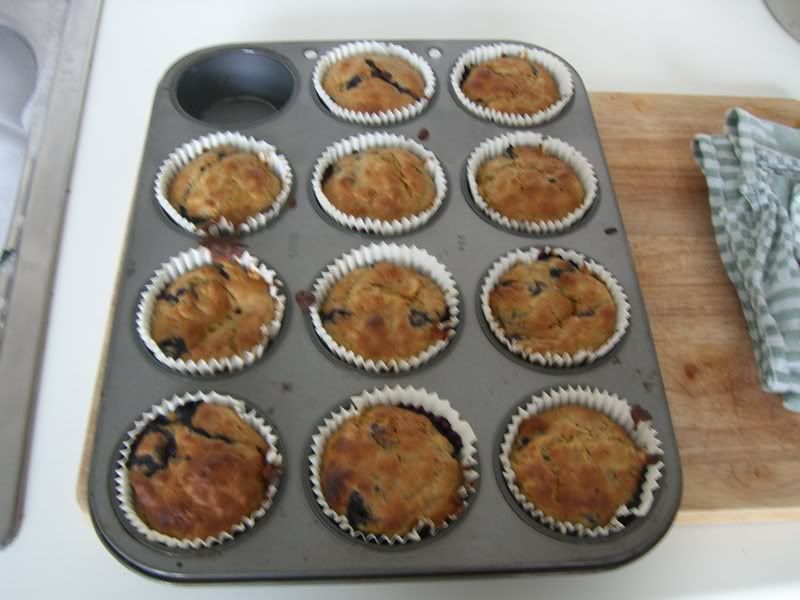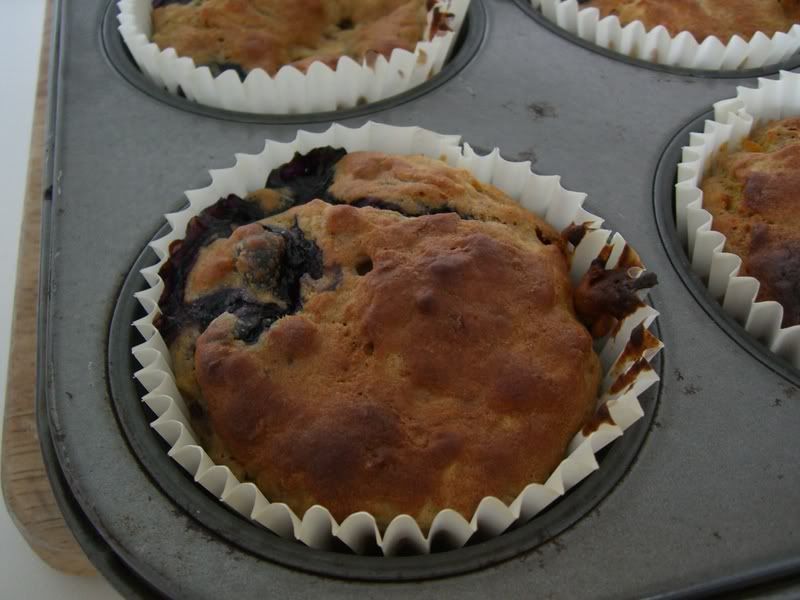 But this is what happened when I tried to eat one......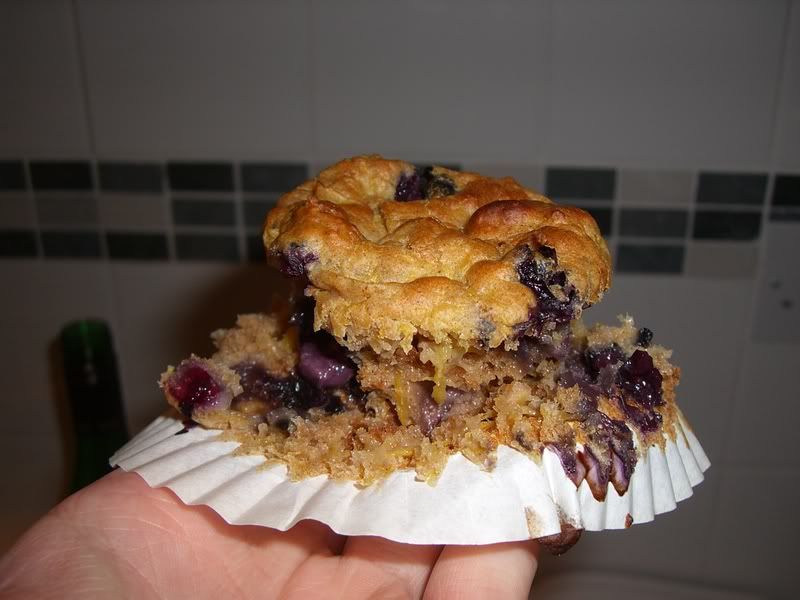 Nasty, horrible, not very tasty, squidgy muffin mess. And yes, they were cooked. Correct time, as per Nigella. Fork came out clean and all that. And it's not the oven, as people have suggested. We have a brand spanking new oven. And with previous ovens, I usually fail. Cakes get burnt, or just come out like big biscuits. Last time I made cupcakes and took them to James' mother they sat on the side all weekend. Anybody? Any hints?
I finished the back of Moonshine by the way. I love it when I finish the back of a garment. Feels like you've done the worst bit, the long, boring, monotonous bit.