I have finally got around to photographing the needles gifted to me through the
Knittyboards
. After discussing on the boards how much I lilked the American Boye (and similar) style needles, I was RAK'd a whole bunch from the wonderful Amanda (gr8aunt) and swapped some with the lovely Nicole (
hotmama
). Amanda, your chatty emails are so lovely to receive too. Ladies, they are beautiful, and I love them They will be treasured, you chose such perfect colours. As ever, I am
stunned
by the generosity of the knittyheads.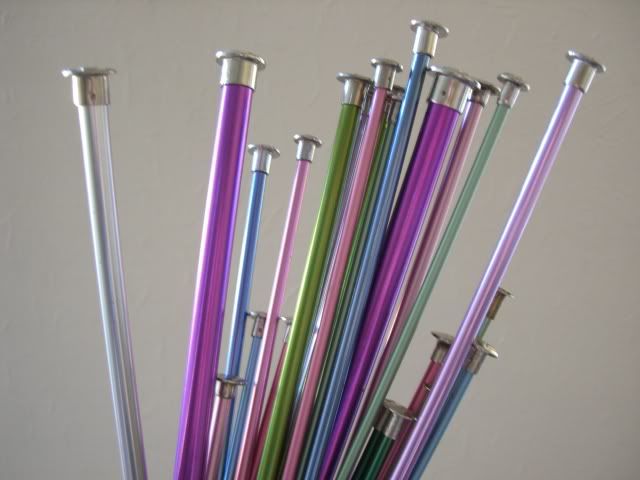 I had hoped to put the needles in the display with the UK vinatge ones I have collected (as below). However, I don't think the US ones stand out enough, so I may separate them into a separate vase.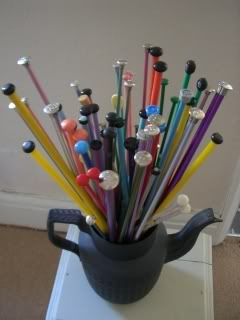 Thank you again ladies, you are so generous and absolute stars! If you ever need a favour from the UK, you know where I am!